Oxford, England, United Kingdom - August 6, 2022 —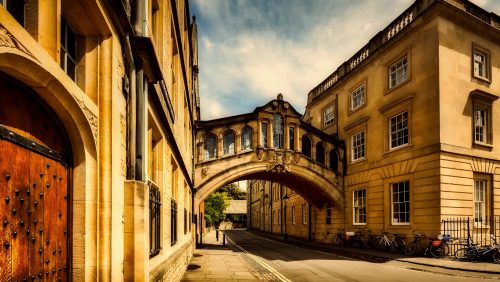 Arising as a breakthrough innovation for those who want to make a remarkable first impression with their chosen universities, Getting In was founded in 2010 to provide various professional services. Some of the services offered by Getting In include personal statement writing, university counselling, and Oxbridge application assistance. Their seasoned professionals provide first-line assistance to graduates, especially those with eyes set on doing great things in the future. 

Perceived as the pinnacles of education, Oxford and Cambridge are renowned for their arduous application processes that live up to their unmatched reputation. Getting In has the ultimate objective to help students achieve their dream of attending one of these prestigious universities by offering a comprehensive executive suite of university guidance services to students who encounter challenges with their Oxbridge personal statements and Oxbridge interviews.

Considering the expected post-COVID-19 circumstances in 2023, we will witness a proliferation of university applications, as students are more motivated than ever to maximise their future professional chances, and current professionals actively reconsider their career paths. Ultimately, Getting In's services serve as guiding pillars for those at the beginning of their higher education journey to map out their future career aspirations and identify a program to assist them in accomplishing those objectives. 

Overall, Getting In has created and maintained an unrivalled network of experienced tutors, all of whom are alumni of Oxbridge, who can assist and support students through the pre-application process as well as the application process itself. their in-depth and broad-ranging expertise span practically all the disciplines taught at the undergraduate and postgraduate levels. They now have experience producing personal statements for almost all of the higher education institutions in the UK, which led to them being featured in The Times.

Up to two years before university applications are due, Getting In offers consultation services to individuals interested in applying to Oxbridge and those interested in applying to medical school on both the undergraduate and postgraduate levels. In doing so, Getting In offers a feasible road map to entering the most prestigious institutions in the world since their mission is to ensure that not a single kid falls between the cracks and that each student reaches their full potential. 

With Getting In, students have access to one-on-one consultations with a mentor, who will support them in exploring their talents and strengths, and revise their personal statements accordingly. Hence, these professionals will assist students in developing a custom-made program and will be there to assist at every stage of the process. 

Because Getting In seeks to offer a chance for everybody that wishes to pursue an elite university, their team offers personal statement assistance whether you are struggling to organise your ideas or have already written the first draft of your personal statement.
Learn more about how Getting In helps those who are willing to take a chance with their ideal university to live their dream:

About Getting In
Getting In is an education website for school leavers in the United Kingdom set up by Stephen Newall when he was struggling to find resources. The website provides various information and knowledge such as university courses, apprenticeships, open days, and school leaver advice that will help student make a more informed and better choice about their future.
Contact Info:
Name: Getting In
Email: Send Email
Organization: Getting In
Address: The Old Dairy, 12 Stephen Rd, Headington Oxford OX3 9AY
Phone: 0207 0969 387
Website: https://www.gettingin.co.uk

Release ID: 89079653