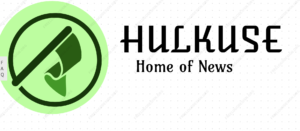 - December 20, 2017 / / —
Washington DC, USA – 18th December, 2017 (Press Release) High Tech News has launched a news website, hulkuse.com. High Tech News has positioned its new website as a home for global affairs where visitors will be able to access news and events via video and text. The website will be covering live news from leading news channels including CNN News, CBS News, Fox News, CNBC news, USA Today and MSNBC news.
Through the new website, viewers across the globe will now be able receive detailed and timely news about culture, business, sports, politics, education, health and many others. The website features a simple yet classic design that allows visitors to navigate with ease. It has been optimized to guarantee user access on different tech platforms including mobile phones, laptops and tablets. It also comes with a search button that allows visitors to conduct quick searched on news in different categories.
Hulkuse.com users will get instant access to incidents that happen across the globe in a timely way and keep themselves updated on discussions that take place in different towns within the United States. The website allows visitors to choose the format they want to use to access news. Those who prefer to access information via text will be able to so by utilizing the 'read more' buttons that feature at the end of each story introduction on the home change. In the same way, those who opt for videos will be able to access news by via live news streaming by clicking on the news channel of choice from the home page.
Hulkuse.com also takes care of visitors who want to follow celebrity news. The site features a live events button that gives its global audience live access to leading celebrity events including the Oscars, Emmy Awards and other red carpet events.
During the launch of Hulkuse.com, the CEO of High Tech News, Mr. Axing Yung said, "We are glad to launch a website that will enable our global access to news in a fast and timely manner. Through this website, our visitors will be able to know what is going on across the globe in the click of a button. We will be covering news from leading news stations which means our global audience will be able to access quality news and information at all times."
Further, the website has social media icons that allow for easy sharing of videos and news articles with their networks easily. Visitors can also voice their opinions and contribute to the global debate on news stories using the comments section at the bottom of each page. There are no charges on the part of users to use the website. The only thing they need to have is a stable internet connection and a computer. The site has taps on the top right corner that allows for easy navigation to different sections. Visitors can also access more interesting news by scrolling down the home page.
Company Name: High Tech News
Contact Name: Xaing Young
City: Washington
Country: United States
Phone: 001-876-644-8765
Email: pagalsaladka@yahoo.com
Website URL: http://www.hulkuse.com
Release ID: 280592