United States - January 20, 2023 —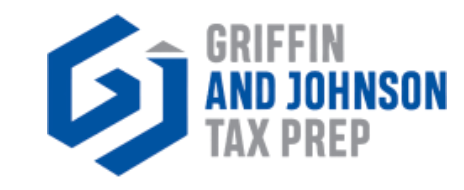 Griffin and Johnson are a tax preparation service provider, based and working in Williamsburg, VA, with over sixteen years of experience. They have recently launched a website that allows not only locally based customers but also clients across the entirety of the US to benefit from their solutions. These services are built to meet every client's tax preparation needs with timely, effective, and trouble-free solutions. 

The team is able to prepare a range of helpful services in the complex and specialized field of professional income tax preparation, with the ability to accurately assess income, apply deductions, and provide advice for those who are completing either individual or business tax returns. With a keen understanding of tax law to go along with experience in the process of filing taxes, Griffin and Johnson Tax Prep can help clients of all kinds meet their tax needs. Their services are also protected with $1 million in audit defense for federal and state audits, preparer error protection, and identity theft services for social security numbers for the primary filers.

Griffin and Johnson offer a wide range of tax-related services and solutions for both individuals and businesses. Their website outlines these services and provides additional detail on the help they can provide, such as their Electronic Tax Filing Services, Small Business Tax Services, Incorporation services, FBAR filing in Williamsburg, VA, and more. The tax service provider also offers a free consultation that can be accessed from their website. 

Online, potential clients can fill out a contact form to arrange an appointment for a no-obligation consultation to learn more about tax preparation services that could potentially be helpful to them. The team will give accurate tax advice, walking the client through each step of the process and helping them understand the specific aims of the personalized service being made available. 

To learn more about Griffin and Johnson Tax Prep and their services, and to take a closer look at their website, you can visit it directly at https://griffinandjohnson.com.

Please address and send any press inquiries to Robert Swift, who can be reached at 4612 Town Creek Dr., Williamsburg, VA 23188, or on the phone at 240-624-0202. Email inquiries can be sent directly to Legal@blvdstrategy.com.  

Contact Info:
Name: Robert Swift
Email: Send Email
Organization: Griffin and Johnson
Address: 4612 Town Creek Dr., Williamsburg, VA 23188
Phone: 240-624-0202
Website: https://griffinandjohnson.com

Release ID: 89088577