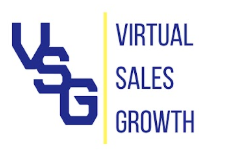 - July 25, 2020 /MM-prReach/ —
Serial entrepreneur, best-selling author and sales growth consultant, Ray Gomes, has developed a highly capable virtual sales strategy that has already helped him increase his business by 5% each month over the coronavirus pandemic. Gomes is now sharing his proven approach to help businesses make sales virtually in these trying times. With over 12 years of experience coaching thousands of students in sales, Gomes has revenue of over $3.5 million, in both corporate and entrepreneurial roles.
More about Ray Gomes and his sales strategy can be found at https://www.raygomes.com/.
Because of COVID-19, the world is fighting not only a health pandemic but also an economic pandemic, impacting trillions of dollars in revenue. Thousands of businesses all over the world have suffered a severe decline in terms of their sales figures. However, by adopting an effective strategy for Zoom and phone calls, Gomes reversed this decline.
With the right mindset to communicate effectively and build client relationships, Gomes achieved significant sales figures, even during the pandemic. Firstly, instead of merely pushing a product, he always focuses on solving the problems of his clients. He actively listens to all their wants and needs and then communicates the value of his product. Gomes looks to build long-term relationships with his clients proactively and keeps that in mind while building product packages for them.
"The future of business is virtual. If you can't sell online and over the phone, you can't

succeed," says Gomes. Keen to share his successful virtual sales strategies, he is now helping others to start increasing their sales with his seven-step blueprint. These seven key steps help build trust with people, increase successful sales, and turn clients into repeat buyers. Gomes says, "I consider these steps to be the foundation of sales. Through my program, I show my clients how they can use online and over-the-phone sales techniques to get new clients from anywhere."
To find out more about Ray Gomes and his virtual sales strategies, please visit his website.
###
https://youtu.be/mZNSjlRqXto
Facebook: https://www.facebook.com/renaldoraygomes
LinkedIn: https://www.linkedin.com/in/ray-gomes-9a1776141/>
Youtube: https://www.youtube.com/channel/UCw67owKDzpQw8TVI1uJOqyA/about?view_as=subscrib er
About Us: We help businesses increase closing ratios and drive sales teams all while working virtually
Contact Info:
Name: Cara Gomes
Email: Send Email
Organization: Virtual Sales Growth
Address: , Florida, 33901, USA
Website: https://www.raygomes.com/

Source URL: https://prreach.com/?p=41411
Release ID: 88969996