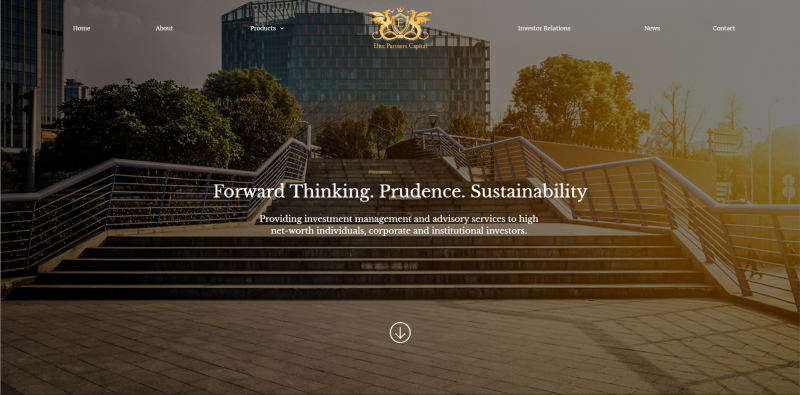 - February 12, 2020 —
23/9/2019 – Elite Partners Capital, a private equity firm based in Singapore is aiming to raise US$200 million for its new global equity fund that targets undervalued startups. Known as the Elite Trafford Global Equity Fund, the investment fund has raised more than US$20 million since its launch in August.
It offers investors access to companies that have strong long-term fundamentals, but are being undervalued by the market and depressed by short-term negative factors. Elite Partners Capital will be holding positions in these companies with a two to five year investment horizon.
Victor Song, the Chief Executive Officer of Elite explained, "the Elite Trafford Global Equity Fund is an opportune addition to Elite's growing assets under management. The fund will provide investors exposure to discounted, but high-value equities which will yield above market returns."
Regarding fundraising, it will primarily target high net-worth investors who are accredited under the Monetary Authority of Singapore's guidelines.
Due to the time required for its investment strategy to play out, the fund is suitable for investors who are seeking long term capital appreciation and understand the risks involved in investing in such an equity fund.
"Rather than trading on market sentiments, the Elite Trafford Global Equity Fund is looking to invest in companies that have strong fundamentals which can carry them through unpredictable market conditions and a slowing global economy," added Lai Zehan, the Portfolio Director of the new fund.
Headquartered in Singapore, Elite Partners Capital is an alternative asset management company focused on the management of yield-accretive real estate assets with high growth potential and well-defined exit strategies.
The investment firm is backed by a team with proven expertise in private equity and real estate investment trusts (REITs), its threefold investment philosophy aims to protect initial capital, preserve investment value and create new growth opportunities.
In July, Elite Partners Capital has invested S$3.0 million (about US$2.18 million) in TAG Sensors, a Norwegian provider of advanced solutions to track and log the temperature of perishable and sensitive products both in storage and during transportation.
Contact Info:
Email: Send Email

Release ID: 88946156