Salem, Massachusetts, United States - September 20, 2022 —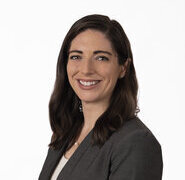 Massachusetts Elder Law attorney Allison Burns has nailed a series of misconceptions about Medicaid and nursing home fees this week.
In an interview, the Partner of Casey Lundregan Burns, P.C. in Salem, said: "As people become older and their health declines, they may need long-term care, which can become costly without the help of Long-Term Care insurance or Medicaid. Unfortunately, not everyone is up to speed about applying and qualifying for Medicaid."
One misconception is that people cannot keep their income if their spouse receives Medicaid benefits for nursing home expenses. 
"One important fact is that your income will be handled separately in Medicaid matters. Money and property owned by both spouses will be taken into consideration when it comes to qualifying for Medicaid," she said. 
Burns pointed out that some states only look at the applicant's income, including pension and social security, to determine Medicaid eligibility, while others consider a person's income and assets. 
Another myth he contradicted was that everyone's Medicaid experience is the same. She elaborated: "Many people hear about Medicaid from their friends, but this isn't the best way to obtain accurate information. Everyone's situation varies, particularly from state to state."
She explained that many are afraid they won't qualify for Medicaid, but several factors are considered, such as age, income bracket, assets, and the level of care required. 
One misconception is that individuals don't have to be concerned with Medicaid planning. "Many clients don't realize how costly long-term nursing care can be, so it's important to prepare early for potential Medicaid assistance. The earlier you begin, the more money you'll be able to protect," she added.
"Another misstep is that once individuals have moved to a nursing residence, it's too late to begin Medicaid planning. Even if you or your loved one has already used funds to pay for care at a nursing facility, there could still be time for Medicaid planning, especially for anyone married."
Allison concluded that consulting an experienced Elder Law attorney for advice and obtaining the most accurate financial picture is the best way forward.

Source: http://RecommendedExperts.biz

Contact Info:
Name: Allison Burns
Email: Send Email
Organization: Casey Lundregan Burns, P.C
Address: 71 Washington Street, Salem, MA 01970
Phone: 978-741-3888
Website: https://caseylundreganburns.com

Release ID: 89081717