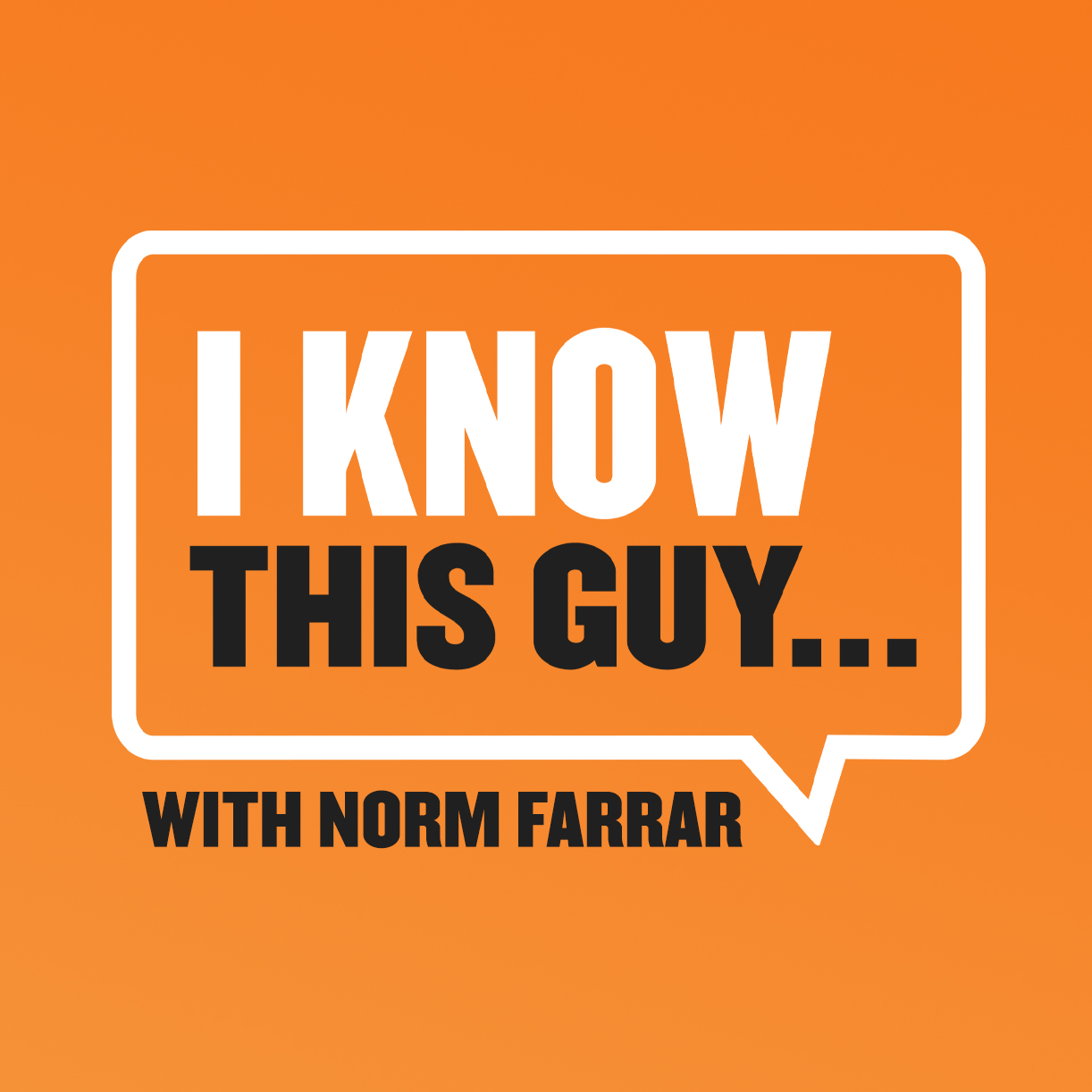 - June 27, 2020 /MM-prReach/ —
Norman Farrar recently had the opportunity to welcome his long-time friend, Shane Oglow, as a guest on his new podcast, "I Know This Guy." A highly experienced e-commerce, online marketing and branding expert, Farrar started the podcast series to find the perspectives of people from all different backgrounds, along with discovering their personal stories and advice for a good life. The show is produced by Farrar's son, Hayden, a freelance musician.
More about this podcast can be found at https://iknowthisguy.com/episodes/02-shane-oglow/.
Shane Oglow started his first private label brand on Amazon in 2013 and has been a full-time online seller since then. Over the years, he has built his identity as a highly sought after and recognized thought leader in the e-commerce space. His leading-edge strategies and tactics have expertly guided the development and expansion of many Amazon businesses.
In a candid discussion with Farrar, Oglow discusses many exciting stories from his early days. He grew up in a small town in Canada and did many little odd jobs at a chemical company, a collection business, and even in a private investigation agency. Interestingly, Oglow was also in the French Foreign Legion for a brief period.
"I was actually in three militaries in my life. In the reserves, the infantry officers, the French Foreign Legion, and I also went to Georgia to fight against the Russians when they invaded," Oglow explains.
Oglow also started a printing business that unfortunately didn't go well before getting into trading. He worked successfully for a few years as a trader and now refers to it as his "first real big success at doing anything." Oglow explains that he started selling on Amazon after the launch of the Amazon Selling Machine program by Jason Katzenback and has been in the online world since then.
Popularly known as "The Beard Guy," Norman Farrar is a serial entrepreneur who provides online marketing and managed e-commerce solutions for brands. Through his podcast, Norman dives deep into the lives of some of the most interesting people he knows, their ups, their downs and everything in between.
To find out more about Norman Farrar, please visit his official website.
###
https://www.youtube.com/watch?v=WrxrOjiMqB0
Twitter: https://twitter.com/@normfarrarjr
Facebook: https://www.facebook.com/iknowthisguypodcast/
LinkedIn: https://ca.linkedin.com/in/normanfarrar>
Instagram: https://instagram.com/iknowthisguypodcast
Youtube: https://www.youtube.com/channel/UCcqsKLNO7NffDx3FfdVcVeQ/featured
About Us: Norman Farrar is a serial entrepreneur who provides online marketing and managed e-commerce solutions for brands. Since the early 1990s, Norman has focused on helping entrepreneurs optimize their operations and unlock their business's potential.
Contact Info:
Name: Norman Farrar
Email: Send Email
Organization: The Beard Guy
Address: , L9S0E8
Phone: 1 (888) 300-1001
Website: https://www.iknowthisguy.com

Source URL: https://prreach.com/?p=41097
Release ID: 88966054