United States - October 1, 2022 —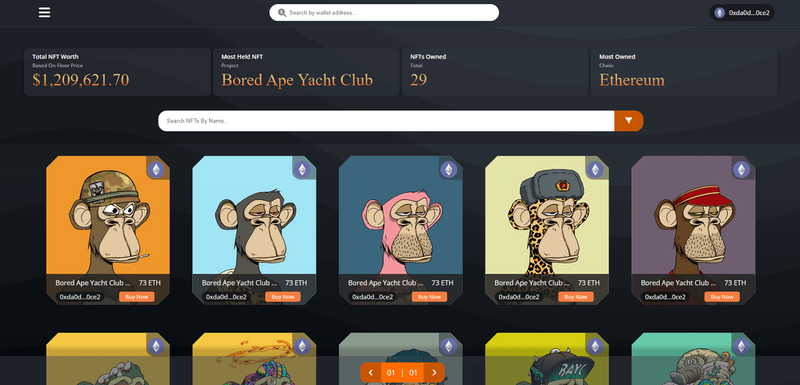 The crypto space grew a thousandfold in recent years. With hundreds of new cryptocurrencies, tokens, and projects entering the scene, many investors, traders, and crypto-curious individuals now own and hold multiple NFTs and crypto hailing from different blockchains. 
Defiolio is a sophisticated DeFi hub that has entered the market with a solution: a hub enabling its users to reap sky-high ROI, manage multiple crypto assets, discover new crypto opportunities, and leverage the power of cutting-edge technologies to enjoy a simpler, seamless crypto experience. 
The company's spokesperson touched on the user-friendly nature of the Defiolio hub, imparting that it was "built with new & veteran users in mind". One of the main purposes of Defiolio is to show newcomers to crypto what this space has to offer while enabling seasoned veterans to discover, invest, and reap rewards from crypto projects across all supported blockchains, stating the following:  
"Our mission with Defiolio is to provide a fully functioning and user-friendly hub; whilst also shining a spotlight on real projects within DeFi. So many times, we have witnessed project teams looking for short term gains, and in result hurting the trusting investors and scaring potentially new crypto users from joining our wonderful community," said Defiolio's spokesperson. 
Minting NFTs on Defiolio is simpler than ever. All users have to do is select a blockchain they want to mint tokens on, instantly discover the minting costs, preview the appearance of the selected token, and send it to any e-wallet. 
Other notable features include the ability to claim nodes, swap tokens locally, manage NFTs, gain access to NFT farms and pools, and more. Onboard project validation, localized project event calendar, and regular updates separate Defiolio from contemporary multi-chain De-Fi hubs. 
Defiolio was built on the pillars of transparency and security. The hub's creators imparted that ensuring Defiolio face the lowest risks when managing their DeFi assets, stating the following:
"With our concept, we plan to minimize the overall risk by allowing our investors full transparency and the resources needed to make better investments, including educating them. Using methods such as KYC and Doxxing of the projects being implemented into our Hub we can lower the overall risks of being scammed and losing money. We believe Defiolio is the missing piece in this vast and growing Defi space and the multipurpose hub that will simplify everyone's life," Defiolio's founders said. 
Defiolio has officially entered the beta stage, enabling users to test its features and peek into the advantages this next-level crypto hub has to offer. According to Defiolio's founders, the definitive launch is scheduled to happen within the next few weeks.
More information about Defiolio is available on the company's official website. 
Contact Info:
Name: Julian Wells
Email: Send Email
Organization: Defiolio
Address: United States
Website: https://defiolio.com/

Release ID: 89082375