ZUG, Switzerland - August 5, 2022 —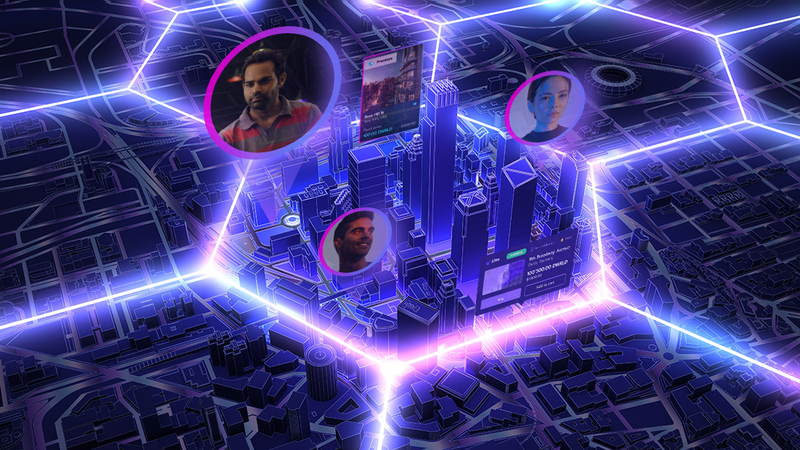 Famous brands like Alibaba, Nike, and even Disney have invested resources into crafting unique experiences for their users. DecentWorld, a Swiss-owned metaverse which made its debut in March 2022 by launching a virtual copy of the world, is taking the initiative, and has plans to expand its metaverse via third-party API integrations. The move will enable businesses to develop new ways of interacting with users. 

More Than Just a Buzzword
Even though the initial idea of the metaverse, a platform for virtual worlds, was developed back in 2003, the gaming industry has typically been its primary user and adopter. During the pandemic, the concept was embraced by Big Tech, becoming a household term. Although skeptics consider it to be a short-lived trend, experts estimate that the global metaverse market could generate $750 billion in opportunities by 2030, indicating an exponential rise in demand for 3D experiences in the near future. 

"We are extremely excited to recognize a growing yearning for digital experiences and exposures, both from individuals, start-ups, as well as large companies. The most exciting selling point is that the metaverse has little, to no limits—it can provide users with unique and new, exciting experiences which would otherwise not have been possible to execute in the real world", the DecentWorld team shares.

With the metaverse still taking shape, users have a unique opportunity to be at the forefront of technical developments, and have a meaningful impact on how such platforms will look in the future. This is undoubtedly a key component of why the metaverse is sure to last.

DecentWorld's Own Teleportation Tool

With DecentWorld's upcoming launch of 3D Downtown Dubai, users will be able to experience the city through their avatars via a realistic map, all without ever needing to travel. Based on real-world experiences, DecentWorld is providing innovative ways to appreciate architecture and urbanization.

"In addition to creating existing buildings, our team is working on modeling properties which have not yet been built in real life, but are still in planning. Our users will have exclusive access as the first to see how the city will look in the future, which is very exciting. This is probably as close as one can come to developing a teleportation tool," the team enthuses.

In the near future, DecentWorld will open up to third-party companies, allowing them to integrate their products and create meaningful experiences for users, challenging the way we socialize, learn, and experience the world around us. 

About DecentWorld

DecentWorld is a Swiss metaverse digital real estate platform built on blockchain technology to introduce a next-generation Web3 experience. The platform allows members to purchase and trade digital Street NFTs, which can then be combined into Collections. Completed and staked Collections have additional value as they generate yield that is paid out to the owner. Using state-of-the-art security features, DecentWorld also stands for trust and transparency in the blockchain industry.

To fully explore our metaverse, please visit www.decentworld.com.
Follow our latest updates on Twitter, Telegram, Instagram, LinkedIn and Facebook.
For further inquiries & talent outreach, please message hello@decentworld.com.
Contact Info:
Name: DecentWorld
Email: Send Email
Organization: DecentWorld
Website: http://www.decentworld.com

Release ID: 89079600