Italy - September 20, 2022 —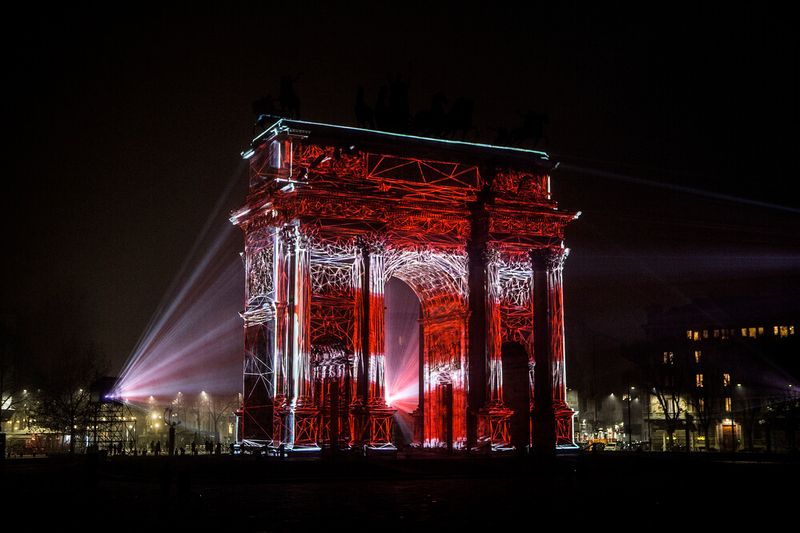 Monuverse uses art and technology to merge the natural world and the metaverse in an innovative NFT project meant to push cultural heritage to the next level while building a highly sought-after metaverse venue. The first of five phases starts with real-world digital art exhibitions. 
"Thanks to NFTs, we connect communities to local institutions around the globe to forge a new way of supporting artistic legacy," Monuverse founder Andrea Salomone said. "Innovation is the dearest friend of tradition, after all."
Monuverse plans to continue its digital art exhibitions, which are conducted at world-famous monuments using high-definition projections of data sculptures and the intricate creative coding developed by Ouchhh Studio. These installations bring the planet's most recognizable monuments to life, taking them into the future with imaginative, mesmerizing art. 
Merging realities
The Arch of Peace of Milan became the world's first monument to enter the metaverse in December of 2021 with a stunning display that merged the physical and virtual realities in a visceral way that enchanted viewers. For Monuverse, it was simply the first of many steps. 
"We dream of safeguarding our cultural heritage with the help of technology and community," Salomone said. "In this sense, the activation at the Arch of Peace truly becomes a gate to the metaverse, as it unites virtual and physical realities in an innovative, friendly way."
Building a new way to experience our cultural heritage
Each monument in the Monuverse has enhanced virtual counterparts, making them accessible to visitors worldwide from the comfort of their homes, wherever they may be. As Monuverse progresses, exclusive virtual events will be held, generating revenue to be shared among NFT holders and institutions. In its final phase, Monuverse becomes a highly sought venue in the metaverse for virtual tourists, brands, artists, creators, galleries, festivals, and more. 
Monuverse NFT holders gain many benefits with their involvement, including airdrops and automatic whitelists, a share of the revenue from future drops and events, exclusive access to token-gated content, and voting rights about the future of Monuverse—in addition to becoming a real patron of Earth's cultural heritage.  
Episode I — Arch of Peace
The Italian Arch of Peace was the canvas for a mind-blowing immersive experience merging physical and virtual realities, reaching more than five million people across the globe. Episode I of the expanding Monuverse saga started in Milan, Italy, but it will soon reach the far corners of the metaverse and the material world thanks to the VR experience and the upcoming 7,777 NFT drop.
Connect on social media
Follow Monuverse on Twitter to stay up to date with their upcoming NFT drop, art installations, and future phases of the crypto art project. Interested parties can also find updates on the Monuverse NFT YouTube channel. 
Conclusion
Monuverse is moving the world's monuments to the metaverse, one mind-blowing art installation at a time. With plans to release the first virtual reality metaverse monument soon, interested parties should visit the Monuverse website and social media for updates.

Contact Info:
Name: Andrea Salomone
Email: Send Email
Organization: Monuverse
Address: Italy
Website: https://www.monuverse.xyz/

Release ID: 89081771