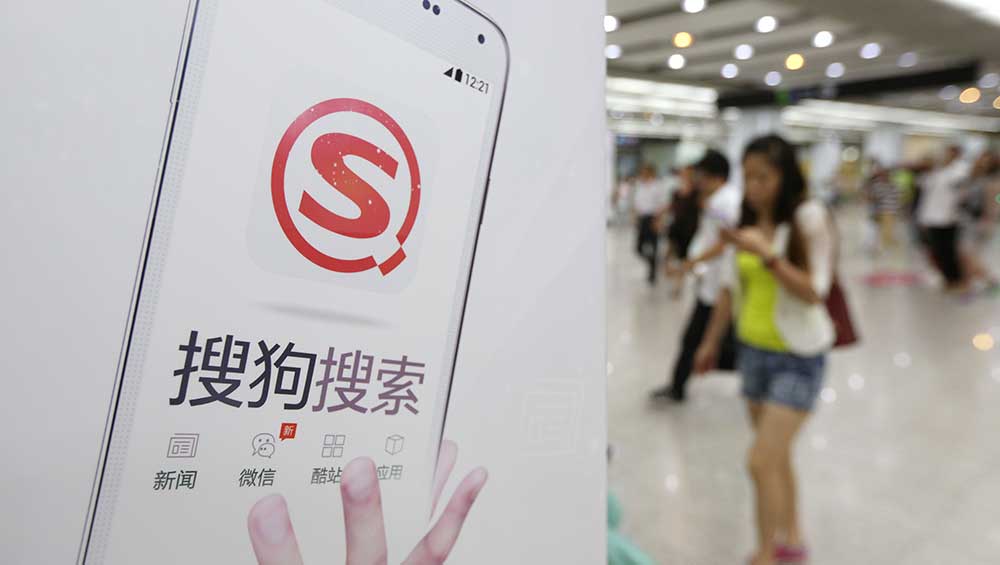 - January 5, 2017 —
China's third-biggest search engine Sogou is expected to hold a U.S. initial public offering this year, according to a report by Bloomberg, based on its interview with Sogou CEO Wang Xiaochuan.
The IPO of Sogou, a subsidiary of Chinese internet giant Sohu.com (SOHU) is likely to release about 10 percent of its total share to the financial market in the United States at a market valuation of US$5 billion.
It is also reportedly said that Sogou, whose name translates as search dog, is planning to use part of the IPO proceeds to improve search results by backing companies developing artificial intelligence. Despite so, the company is yet to formally hire investment bankers to run the listing.
Though Sohu remains the leading investor, Sogou is also backed by Tencent after the China Internet service portal giant paid US$448 million for a 36.5% stake in the Sohu unit. In 2013, Tencent Holdings (TCEHY) and Sogou merged their search engine technology and services to better compete against China search leader Baidu.
According to Bloomberg, Baidu held a 44.5% share of mobile search queries in the third quarter, followed by Alibaba-backed Shenma at 20.8% share and Sogou at 10.2%.
But while Baidu remains the biggest provider across all platforms in China, it is under siege after a scandal over a medical advertising incident, giving smaller rivals including Sogou and Qihoo 360 Technology the opportunity to win over mobile users.
"Over the past year, we've seen a trend where people are finding themselves not trusting Baidu as much and some are even seeking a replacement," Wang Xiaochuan, the CEO of Sogou since 2010 explained.
"So over the next year or two, as more people feel more comfortable with Sogou they'll realise it is able to replace Baidu," he adds.
At present, Sogou is the only search engine formally allowed to crawl through the published messages on Tencent's WeChat platform, which has more than 800 million users.
The Tencent-backed search engine is also signing deals with device makers to ensure more smartphones are shipped with its software already installed, adopting a successful strategy previously used by microblog Weibo.
Sogou is also launching new search services aimed at bringing foreign results to Chinese audiences. By using translation technology, its customers will be able to search the English-speaking web with Mandarin search terms that will automatically translate the content back into Chinese.
"This is a turnaround year for us," Wang Xiaochuan said.
With its IPO in planning, shares in Sohu increased by 4.9% to US$35.54 in New York on Tuesday, retaking its 50-day line for the first time in more than two months.
By Vivian Foo, Unicorn Media
Release ID: 159125