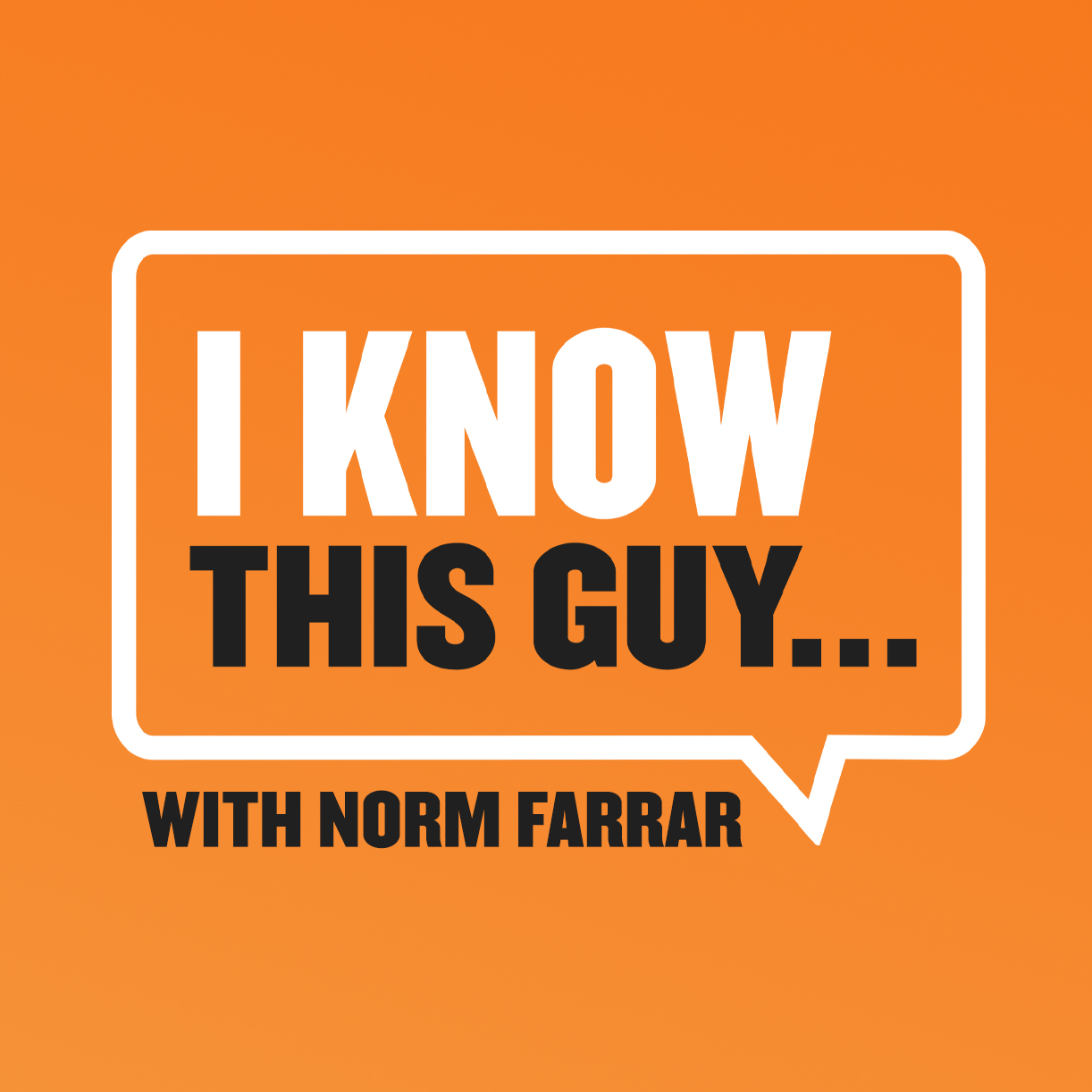 Fort Lauderdale United States - March 29, 2021 /MM-prReach/ —
"I Know This Guy," a popular podcast, is pleased to confirm that celebrated cellist Matthew Barley will appear on an upcoming episode. Over the last few months, this weekly show has hosted interesting people from various fields who share their compelling life stories with the audience. This podcast is hosted by Norman Farrar, a highly successful entrepreneur and mentor with three decades of experience.
To find out more about "I Know This Guy," please visit https://podcasts.apple.com/ca/podcast/i-know-this-guy-with-norm-farrar/id1518495668.
English cellist Matthew Barley is best known for his prowess in core classical music, improvisation, and contemporary music. He has performed in over 50 countries, including appearances with the BBC Philharmonic, the Melbourne Symphony, New Zealand Symphony, Hong Kong Sinfonietta, Netherland Radio Symphony, Czech Philharmonic, Vienna Radio Symphony, Kremerata Baltica, Royal Liverpool Philharmonic, Royal Scottish National, and London Chamber Orchestra.
He toured the UK in 2013 to celebrate the birth centenary of Benjamin Britten, performing 100 concerts and workshops throughout the year. 2007 saw his debut on television as the Music Director of BBC 2's widely acclaimed "Classical Star."
Through his music performance and educational group, "Between the Notes," Barley has been involved with more than 60 creative community projects with orchestral players and young people from all over the world.
Barley has focused on projects that connect people in various ways, blurring boundaries between musical genres and people throughout his musical career. He lives in London with his wife, violinist Viktoria Mullova and plays a Cesare Gigli cello from Rome.

He has received accolades from numerous globally renowned publications. "I wish more people would think about music the way Matthew Barley does," said The Times (London). "Stunning cello — words cannot do justice to the strength and effect of his playing," according to Capital Times (New Zealand).
To find out more about Matthew Barley and his life story, please tune in to the upcoming episode of I Know This Guy.
About Norman Farrar
Entrepreneur and businessman Norman "The Beard Guy" Farrar stands at the forefront of the economic mega-machine known as Amazon Marketplace. As a leading expert with over 25 years of product sourcing, development, and branding expertise, Norm is an advisor to many and an inspiration to all.
Throughout his career, he has worked with big brands including Mercedes-Benz, Coca-Cola, Dell, Microsoft, Target, Hershey, 20th Century Fox, Molson's, Cadbury and a wide variety of emerging businesses that are celebrating sudden escalation in profitability and sales as a result of taking action on his advice and proven methods.
https://www.normanfarrar.com | https://www.facebook.com/whoisthebeardguy | https://www.instagram.com/normfarrar | https://www.twitter.com/normfarrarJR | https://www.linkedin.com/in/normanfarrar/ | https://www.youtube.com/channel/UCHyNHknIKLu98jNtgon13SA | https://www.pinterest.ca/officialnormanfarrar/ | https://www.tiktok.com/@normanfarrar/
About Matthew Barley 
Matthew Barley was born in London and trained at the Guildhall School of Music and Drama in London and the Moscow Conservatoire. As a soloist and chamber musician, he has performed in over 50 countries
http://matthewbarley.com/
###
Twitter: https://twitter.com/@IKnowThisGuyNF/
Facebook: https://www.facebook.com/iknowthisguypodcast
LinkedIn: https://www.linkedin.com/company/iknowthisguypodcast>
Instagram: https://www.instagram.com/iknowthisguy
Youtube: https://www.youtube.com/channel/UCcqsKLNO7NffDx3FfdVcVeQ
About Us: This is the podcast where Norm and his producer/son Hayden explore their network to find the captivating stories behind the lives of everyday people. Their successes, their failures and everything in between. We aim to find the perspectives of people from all different backgrounds along with their personal stories and advice for a good life.
Contact Info:
Name: Norman Farrar
Email: Send Email
Organization: The Beard Guy
Address: 701 N Andrews Ave, Fort Lauderdale, FL, 33311, United States
Phone: 1 (888) 300-1001
Website: https://www.iknowthisguy.com

Source URL: https://prreach.com/?p=45564
Release ID: 89002991