United Kingdom - July 27, 2022 —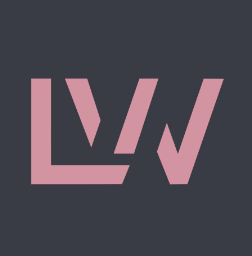 Louis Wright, a web designed and developer based in London and Falmouth, Cornwall, has shared advice that can help charity website owners reach their audience, make an impact, and attract the users and customers they want with a fresh and regularly updated website.

"Many charities don't embrace technology, simply because they don't know how or have the budget to hire a specialist," said Louis.  "To try and solve this very issue I started a pro-bono service for small start-up charities and after some design help and training, a good web developer can leave their team with skills so that they can manage their website, pay-per-click campaigns, and search engine optimization for years into the future".

For those who run a charity or NGO, there is a wide range of professional tools that are free and allow you to track their website's performance. Charity workers don't have to be tech wizards to fix all of the issues and with a little bit of knowledge, they can improve their organization's search engine optimization and user experience when navigating the site. The best tool that gives a complete, easy-to-understand report that Louis advises to use is made by Google themselves and can be found at "www.web.dev/measure", simply enter a website address and click audit. This generates a complete report using Core Web Vitals, a metric system that measures a website's performance, accessibility, best practices, and SEO. These metrics impact a website's search appearance on Google and gives a broad overview of the site's health.

Louis has run his pro-bono scheme for the last three years, donating a proportion of his time to these charities that need a helping hand. It is possible to find good and even great web developers online on volunteer dashboards or reach out to Louis himself for help. A few key questions that clients should ask a web designer before giving them access and accepting them as a volunteer are, to ask for a portfolio or links to previous sites they have built, ask for direct references from two or more of these sites, check the sites using the website audit tool above to see how they rank on Google's metric system. Answers to all of these questions will help clients make an informed decision on their capabilities and whether you would be a good fit working together moving forwards.

To learn more about Louis Wright, the services that he can offer as a web developer, and the other advice he publishes regularly, you can visit his site at https://www.louiswright.co.uk/. 

END
Notes for the Editor: Please send all press enquires to Louis Wright, who can be reached at Louis Wright, Pepys Court, Pepys Drive, Prestwood, HP16 0AH or call by phone on +44 33 0027 0080. All email inquiries can be sent to hello@louiswright.co.uk.
Contact Info:
Name: Louis Wright
Email: Send Email
Organization: Louis Wright
Address: Louis Wright, Pepys Court, Pepys Drive, Prestwood, HP16 0AH
Phone: +44 33 0027 0080
Website: https://www.louiswright.co.uk/

Release ID: 89079135