Tifton, Georgia, United States - May 25, 2022 —
The Ferguson Law Group is pleased to announce the launch of their latest campaign to raise awareness among motorcyclists of the significant dangers of the spring storms. As the weather begins to warm up, many motorcycle riders take to the streets to enjoy the nicer weather. Unfortunately, as the days get longer and the roads become wetter, there is an increased risk for accidents. Spring storms can create dangerous road conditions that can lead to serious accidents. That's why a local motorcycle accident lawyer at Ferguson Law Group is urging all riders to be vigilant during these spring storms and stay safe on the roads. "We want people to be able to enjoy the nice weather on their motorcycles, but it's important to do so safely," says Jason Ferguson of Ferguson Law Group. "Motorcyclists have to take extra precautions during the spring season when rain and thunderstorms are frequent. By taking a few precautions, riders can reduce risk, stay safe and hopefully avoid crashes and injuries."
Motorcycle accidents can often result in serious injuries or death, so it's important that all riders take precautions when out on the road. Even an experienced rider who is using the best safety gear can still be injured in an accident. Slick surfaces, potholes, and other road hazards can cause a rider to lose control of their bike. As more people are now driving down the streets after being cooped up indoors all winter due to relaxing COVID restrictions, it is even more important to be aware of potential hazards on the road. Riders are encouraged to check the weather forecast before heading out, as well as to stay up-to-date on changing road conditions. It's also important to wear the proper safety gear and reflective clothing to increase visibility. And, of course, riders should always obey the speed limit and drive defensively.
Attorney Ferguson also advises that anyone involved in a motorcycle accident should immediately seek medical attention, even if they believe they only have minor injuries. This is crucial for two reasons. First, some injuries, such as internal bleeding, may not be immediately apparent. Second, seeking medical attention can help establish a record in case a personal injury claim is filed later. This is where Ferguson Law Group can help. Their attorneys and staff are dedicated and experienced and treat their clients like family. The Ferguson Law Group, LLC maintains a manageable caseload so that their clients actually know and frequently speak with the attorney representing them. The attorneys that work with the firm are trial lawyers. They are warriors in the courtroom. Their staff members are veterans in the field, with years of experience dealing with insurance companies, judges, and juries.
For more information about the company, visit their website at www.injuredhelpnow.com and learn more about their services.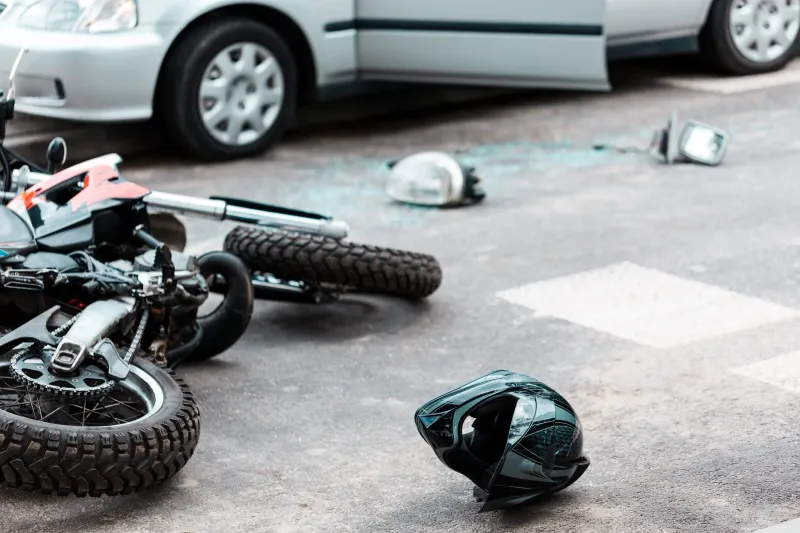 Contact Info:
Name: Jason Ferguson
Email: Send Email
Organization: Ferguson Law Group, GA
Address: 225 E 2 Nd St., Tifton
Phone: (404) 721-0014
Website: https://www.injuredhelpnow.com/

Release ID: 89075654