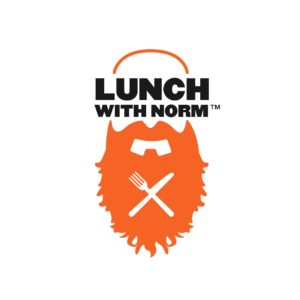 Fort Lauderdale United States - December 3, 2021 /MM-prReach/ —
"Lunch With Norm" founder and seasoned entrepreneur Norman Farrar recently discussed the importance of Amazon FBA fees for Amazon sellers. The article explains the various charges sellers need to pay for using the platform. Farrar also hosts a tri-weekly podcast where accomplished business leaders are invited to share the secrets of their success.
To read the entire article, please visit
https://lunchwithnorm.com/blog/amazon-fba-fees/
.
Farrar mentions that using Amazon's platform involves paying several charges, including general fees, sales fees, and fulfillment fees. He says that general fees can be paid as a per-item fee of $0.99 in the individual plan or a monthly fee of $39.99 in the professional plan. The individual plan is best suited for beginners. On the other hand, the professional plan is recommended for sellers dealing with a lot of merchandise every month.
Referral fees are the most common type of sales levies Amazon business owners pay. A referral fee is charged at the time of sale for every transaction facilitated by the platform. It ranges from 6% to 20% for the most common products. Additional sales fees may include charges for rental books, closing, high-volumes, and refunds.
The article also mentions that Amazon has changed the fee schedule for the fulfillment part in June 2021. These prices are now determined by the product's weight, dimensions, and the channels used to sell them. Also, in terms of size, products have been divided into the categories of standard-sized and oversized. The article also provides a cost breakdown for Amazon products, non-Amazon products, and monthly storage fees.
"Amazon FBA is a solid option whether you're selling your products on Amazon or through another channel. However, to guarantee your profits, you should double-check and re-check your figures. Additionally, you can contact Amazon's customer service representatives for assistance," Farrar stated.
For more insights on Amazon, e-commerce, digital marketing, and social media, please visit the "Lunch With Norm" website and tune in to the podcast at
https://podcasts.apple.com/ca/podcast/lunch-with-norm/id1525564513
.
About Norman Farrar
Entrepreneur and businessman Norman "The Beard Guy" Farrar stands at the forefront of the economic mega-machine known as Amazon Marketplace. As a leading expert with over 25 years of product sourcing, development, and branding expertise, Norm is an advisor to many and an inspiration to all.
Throughout his career, he has worked with big brands including Mercedes-Benz, Coca-Cola, Dell, Microsoft, Target, Hershey, 20th Century Fox, Molson's, Cadbury and a wide variety of emerging businesses that are celebrating sudden escalation in profitability and sales as a result of taking action on his advice and proven methods.
https://www.normanfarrar.com | https://www.facebook.com/whoisthebeardguy | https://www.instagram.com/normfarrar | https://www.twitter.com/normfarrarJR | https://www.linkedin.com/in/normanfarrar/ | https://www.youtube.com/channel/UCHyNHknIKLu98jNtgon13SA | https://www.pinterest.ca/officialnormanfarrar/ | https://www.tiktok.com/@normanfarrar/
###
https://www.youtube.com/watch?v=SPf_Zwmm10o&feature=youtu.be
Twitter:
https://twitter.com/@normfarrarJR
Facebook:
https://www.facebook.com/lunchwithnorm
LinkedIn:
https://www.linkedin.com/company/lunchwithNorm>
Instagram:
https://www.instagram.com/normfarrar
Youtube:
https://www.youtube.com/channel/UCHyNHknIKLu98jNtgon13SA
About Us: Lunch With Norm is your resource for everything from Amazon, to e-commerce, to digital marketing, to social media, all in the form of a live stream podcast. We aim to arm the small business owner with the latest tools and advice from the experts making waves in the online space. Tune in to our Facebook page each week to have your questions answered live and on air.
Contact Info:
Name: Norman Farrar
Email: Send Email
Organization: The Beard Guy
Address: 701 N Andrews Ave, Fort Lauderdale, FL, 33311, United States
Phone: 1 (888) 300-1001
Website: https://www.lunchwithnorm.com/

Source URL: https://prreach.com/?p=50250
Release ID: 89055436