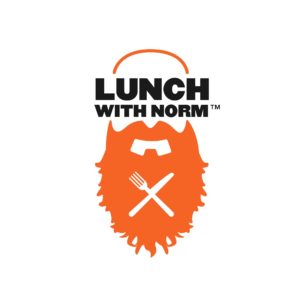 Fort Lauderdale United States - September 13, 2021 /MM-prReach/ —
In its continued efforts to support Amazon sellers, the "Lunch With Norm" blog has recently published the fourth installment in its "Amazon FBA 101" series. This article discusses six tried-and-tested methods to sell products successfully on Amazon. "Lunch With Norm" is a popular online resource among aspiring entrepreneurs. In addition to its insightful articles, the platform also includes a popular podcast that regularly features the most successful contemporary business figures.
To find out more about this podcast, please visit
https://podcasts.apple.com/ca/podcast/lunch-with-norm/id1525564513
.
In part four of its "Amazon FBA 101" series, Farrar outlines six factors that can determine success as a seller on Amazon. These include:
Product Pictures: It is important to adhere to the product photography criteria set by Amazon, which includes a pure white backdrop without graphics, imported photos at least 1,000 pixels in size and using certain file name markers.
Customer Reviews: Good reviews increase product rankings, engage customers, increase conversion rates and help gather important market insights.
Amazon Listing: Good Amazon listing makes it easier for prospective buyers to locate an item and helps maximize its exposure.
High Seller Rating: Amazon seller rating directly impacts a seller's chance of ranking well in Amazon's search results.
Sales Velocity and Conversion Rate: Products appearing at the top of the Search Engine Results Page (SERP) have a higher likelihood of relevancy to a search query. In addition, the conversion rate is critical to the overall profitability of any Amazon FBA business.
Maintaining Stock: This is extremely important because running out of stock means losing revenue, Amazon search rating, and the competitive edge.
The entire article is now available at
https://lunchwithnorm.com/?p=6413
.
Please visit its official website to find out more about the "Lunch With Norm" blog or podcast.
About Norman Farrar
Entrepreneur and businessman Norman "The Beard Guy" Farrar stands at the forefront of the economic mega-machine known as Amazon Marketplace. As a leading expert with over 25 years of product sourcing, development, and branding expertise, Norm is an advisor to many and an inspiration to all.
Throughout his career, he has worked with big brands including Mercedes-Benz, Coca-Cola, Dell, Microsoft, Target, Hershey, 20th Century Fox, Molson's, Cadbury and a wide variety of emerging businesses that are celebrating sudden escalation in profitability and sales as a result of taking action on his advice and proven methods.
https://www.normanfarrar.com | https://www.facebook.com/whoisthebeardguy | https://www.instagram.com/normfarrar | https://www.twitter.com/normfarrarJR | https://www.linkedin.com/in/normanfarrar/ | https://www.youtube.com/channel/UCHyNHknIKLu98jNtgon13SA | https://www.pinterest.ca/officialnormanfarrar/ | https://www.tiktok.com/@normanfarrar/
###
https://www.youtube.com/watch?v=SPf_Zwmm10o&feature=youtu.be
Twitter:
https://twitter.com/@normfarrarJR
Facebook:
https://www.facebook.com/lunchwithnorm
LinkedIn:
https://www.linkedin.com/company/lunchwithNorm>
Instagram:
https://www.instagram.com/normfarrar
Youtube:
https://www.youtube.com/channel/UCHyNHknIKLu98jNtgon13SA
About Us: Lunch With Norm is your resource for everything from Amazon, to e-commerce, to digital marketing, to social media, all in the form of a live stream podcast. We aim to arm the small business owner with the latest tools and advice from the experts making waves in the online space. Tune in to our Facebook page each week to have your questions answered live and on air.
Contact Info:
Name: Norman Farrar
Email: Send Email
Organization: The Beard Guy
Address: 701 N Andrews Ave, Fort Lauderdale, FL, 33311, United States
Phone: 1 (888) 300-1001
Website: https://www.lunchwithnorm.com/

Source URL: https://prreach.com/?p=48464
Release ID: 89044291