United States - August 27, 2022 —
Apart from redefining the fashion business, JPure leads the way in giving back to communities, this time by taking the helm at an organization that aims to raise funds for cancer research and cure.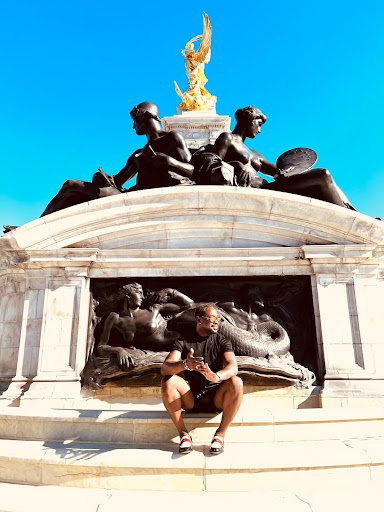 After making a buzz in the California fashion scene and elevating the fashion business, Joshua Smith Bowman, the man behind JPure, gives back to the community through humanitarian initiatives.
Apart from taking the helm at JPure, Joshua Smith Bowman also serves as owner and founder of The Daniel Bowman foundation, which was created to raise money for cancer research and cure.
The National Cancer Institute estimates that 39.5 percent of individuals in the United States will get a cancer diagnosis at some point during their life. While cancer is still a top cause of death worldwide, experts continue to make advances in the prevention and treatment of this condition.
"Cancer research is important to enhance the prevention, detection, and treatment of cancers and make sure that cancer patients live a longer and improved quality of life," said Joshua. 
Joshua says The Daniel Bowman Foundation @danielbowmanfoundation believes many people stand to benefit from the evidence and knowledge obtained from putting in work and investments in cancer research and cure. 
"Winston Churchill once said, 'We make a living by what we get, but we make a life by what we give. He was right. I believe it's always our responsibility to help those in need and those in the margins," says Joshua.
Humanitarian initiatives are at the core of JPure. When restrictions were enforced during the pandemic, the team behind JPure focused on handing out free face masks to over 9,000 kids and families in impoverished neighborhoods to keep them safe from the threat of COVID-19. 
JPure has led the pack as a no-nonsense fashion line that is out to revolutionize the industry while at the same time responding to the needs of communities. 
Since its creation in 2019, JPure has grown massively and has successfully carved out a name for itself as an authority in streetwear. The company offers a wide array of stylish items, including swimwear, footwear, accessories, and bags.
After making a six-figure revenue in just a few months at the height of the pandemic, JPure utilized this to invest in equipment, where the team built its own website and designed its own products.
JPure's popularity was fueled by social media and street promotion to build awareness of its products. Soon after, the company took the fashion world by storm. 
Right now, Joshua looks at JPure evolving into a conglomerate of fashion lines that still meet the demands of various clients. 
JPure has just finished showing its swim collection at the Miami Swim Week with FLYING SOLO, the largest independent designer platform in the United States. At the swim week, JPure, one of the most prominent designers in the swim sphere, showcased its latest fashions and brought its sizzle to the next level. 

JPure now sets its eyes on showcasing the runway at the Paris Fashion Gala on October 1st.

Those who wish to learn more about JPure may follow its Instagram page @jpurela.com for more information.

Contact Info:
Name: Joshua Smith Bowman
Email: Send Email
Organization: JPure
Address: United States
Phone: 3107177370
Website: http://www.jpurela.com

Release ID: 89080597