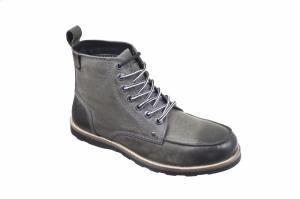 - August 30, 2018 /PressCable/ —
St. Louis, Missouri (August 30th, 2018)– Zone Ten Studio's business is booming with people who love their Amazon and ecommerce photography work. This success has led them to make refinements to their order-taking system in order to meet the needs of more business owners looking for product photography.
Photographs used for ecommerce sites like Amazon and Groupon are Zone Ten's primary source of customers. It is essential for people looking to sell their products online to have a high-quality photos so that shoppers are intrigued by the item and confident in their purchase. To help clients keep up with the competition, Zone Ten uses a white background and knows all the best angles and lighting. Also, some sites like Amazon have certain requirements for photographs and Zone Ten is sure to stay up to date on those and follow them. In the past, Zone Ten Studio has done such a good job with one product for a client that they end up photographing more products for that person or that client recommends them to someone else. Despite the growth of the business, Zone Ten still promises to deliver amazing product photography for Amazon and other ecommerce sites.
Zone Ten Studio does ecommerce and product photography for businesses of all kinds from all over. Zone Ten produces high-resolution product photos on a white background to be used online. One of the best parts of Zone Ten is that they are fast. In ten business days or less, they will photograph a product and deliver a high-quality photo. On top of that, they will offer a variety of pricing packages and will be in constant communication with clients during the process so the needs of every unique project can be met. To learn more about the photography done by Zone Ten Studio, visit their Facebook page.
Zone Ten
5563 Arthur Ave
St. Louis, MO 63139
http://www.accelacomm.com/zone-ten-studios/
http://mypicklist.com/2018/02/26/make-products-stand-online/
http://valleyandcolifestyle.com/smartphone-cameras-still-cant-everything/
Release ID: 400267