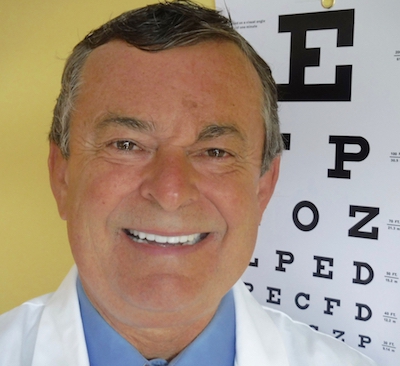 - February 21, 2018 /PressCable/ —
Dr. Edward Kondrot, a holistic ophthalmologist based in Zephyrhills, launched an updated range of holistic treatments for patients suffering from glaucoma, macular degeneration, cataracts and other conditions. Dr. Kondrot and his team at Healing The Eye and Wellness Center use noninvasive holistic procedures to help patients improve their sight safely and efficiently.
More information can be found at http://healingtheeye.com.
Dr. Kondrot's treatments are based on more than twenty years of experience in medical ophthalmology and fifteen years practicing classical homeopathy. By focusing on a wide range of factors such as nutrition and lifestyle, Dr. Kondrot has helped thousands of patients improve their sight and recover from severe chronic conditions.
According to Dr. Kondrot's official website, macular degeneration is the leading cause of irreversible blindness in people over 65. While the causes of macular degeneration are not completely clear, nutritional changes and intake of organic oils coupled with microcurrent stimulation can help reverse vision loss and improve overall wellbeing.
Patients in Zephyrhills and the surrounding areas can also contact Dr. Kondrot for custom treatment plans for cataracts and glaucoma. Procedures include nutritional adjustments to increase vitamin intake, eye drops and various others.
Dr. Kondrot's website features extensive information on holistic treatments for common eye conditions, as well as offering a selection of holistic formulas and vitamin supplements.
The recent service update is part of Dr. Kondrot's efforts to provide complete holistic treatments for chronic eye conditions.
The Zephyrhills ophthalmologist said: "Traditional medicine might be safer and smarter in some situations for vision care such as trauma or an emergency situation like an attack of glaucoma, a detached retina or a serious infection But in my experience traditional medicine is marginal at best in the treatment of the majority of chronic eye problems. This is why as a practicing eye surgeon for over 25 years I have now switched and embraced alternative treatments that do work."
Interested parties can find more information by visiting the above-mentioned website.
Release ID: 301040