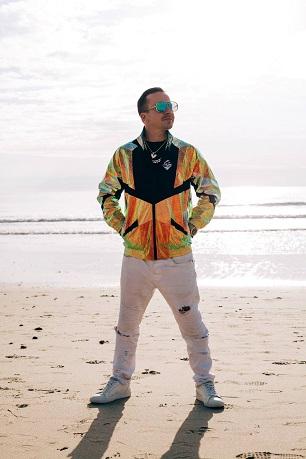 - November 25, 2020 /PressCable/ —
The COVID-19 crisis has upended millions of traditional businesses, causing entrepreneurs and CEOs to rethink their traditional business strategies for the next era. Many are turning to a new mode of business called "consciouspreneurship," which combines the three aspects of mind, body, and spirit to help leaders create more effective teams and organizations.
Zen Ken was once a traditional serial entrepreneur, who built mindset, coaching, and wellness businesses that catered to athletes, entrepreneurs, and billionaires. Through his earlier coaching and consulting businesses, he began to see how the spirit leads the mind, which in turns leads the body.
"Consciouspreneurship is a reversal of the traditional way we think about business," Zen Ken shared. "While most young entrepreneurs think that they need to have the perfect business plan, or large amounts of funding, that's not fully true. What matters in today's world is to have your mind, body, and spirit on the same wavelength. If you're not connected on a mental and spiritual level to the world around you, the rest will end up being useless."
Zen Ken believes that focusing on daily mindfulness is the single most powerful thing an entrepreneur can do to improve their standing in the business world. He took his consulting skills and applied them to the vibrational entertainment space, which brings the mind, body, and spirit into one focused wavelength of success. After seeing dozens of musical artists who have been taken advantage of by big record labels, including many of his friends, Zen Ken created the record label Vegan Boyz to create positive music that drives positive change.
"Streaming services are a great example of the changing world we are finding ourselves in," Zen Ken elaborated. "Technology is becoming more utopian and is continuing to transform not just the music industry, but the global business world as well."
As a music publisher and songwriter, Zen Ken sees his work as a broader metaphor to work with higher frequencies and sound waves to positively impact the world, beyond just his coaching circle. While he still consults for many of his legacy clients, his primary joy and passion is creating music that is healing for the soul and helping artists to drive their own financial growth and build a living off their music.
"The most important aspect of consciouspreneurship is the rediscovery and reconnection to joy and passion in our everyday lives," Zen Ken concluded. "You can find many of these lessons from thought leaders and the entertainment based influences of Western society. It's critical to follow your joy and make a living doing what you love. Until you reach that goal, continue to push through and build the Zen in your mind, soul, and body. In adversity is the opportunity for unprecedented growth."
Release ID: 88987268