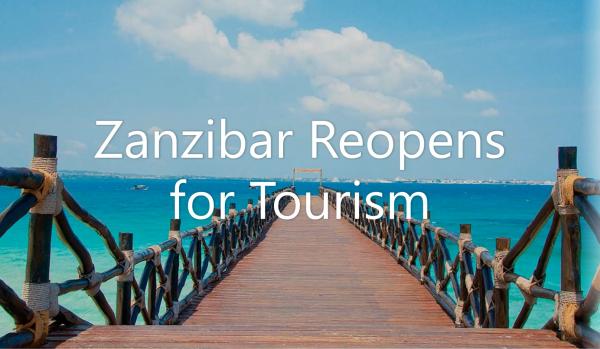 - June 11, 2020 /PressCable/ —
Supported by the recent announcement from the government, Zanzibar Car Rentals and Tours announces they are ready to welcome visitors back to the beautiful island of Zanzibar.
More information can be found by visiting: https://zanzibarcarrentalsandtours.com/
"We want to let travelers looking forward to a great vacation know that Zanzibar is open and welcomes you," says the Operator of Zanzibar Car Rentals and Tours. "Our government and our business are ready to ensure your safety. Come and enjoy!"
On May 18, the Government of Tanzania began allowing international flights in and out of Tanzania, except Zanzibar. On June 6, Tanzania's Zanzibar government announced it would allow international flights in and out of Zanzibar.
Zanzibar's Minister for Information, Broadcasting, Tourism and Heritage, Hon Mahmoud Thabit Kombo shared the news that infections from COVID-19 cases were down significantly so visitors would now be welcome. Zanzibar is reopen for tourism.
"Zanzibar today (June 6) has opened its tourism activities to normal both for charter flights and scheduled flights," said Hon Kombo. Expected dates to resume flights in and out of Tanzania: Emirates – July 2 (Dubai), Qatar – July 2 (Doha), KLM – July 4 (Amsterdam).
Travelers must purchase international health insurance prior to boarding any plane for Tanzania and Zanzibar. During the flight, they will fill out the Health Surveillance Form. They should also apply for an entry visa online ahead of time to reduce immigration lines at the airport.
Temperature checks are required upon arrival and visitors will be tracked during their stay. Quarantine is not required unless symptoms are apparent. If necessary, COVID-19 tests will be conducted and isolation mandated.
Face masks and social distancing remain in place for all visitors. Large gatherings of 50 or more are prohibited and the government will have patrols searching for violations.
The government will also be releasing protocols for ensuring cleanliness related to buses, minibuses, Zanzibar tour guides and operators, restaurants, bars, and hotels. Guests are ensured safety from the airport to their hotel, while on tour, and back again.
Tourism is the major economic activity in Zanzibar. With much to offer, it is a popular international travel destination.
The main town of Stone Town was named a UNESCO World Heritage site in 2000. This ancient and intricate maze-like city brings history to life for visitors from around the globe.
A popular destination for water enthusiasts, travelers enjoy scuba diving, snorkeling, and gorgeous beaches. Spectacular wildlife viewing and cultural activities are other popular options.
Touring with a knowledgeable and trustworthy local tour company will make every trip more memorable and secure. Come enjoy a safe yet exciting and remarkable experience.
ABOUT Zanzibar Car Rentals and Tours
Since its launch in 2015, Zanzibar Car Rentals and Tours has been committed to assisting visitors to the beautiful island of Zanzibar with all of their car rental and tour needs.
Offering a variety of car models, including minivans, scooters, and SUVs (RAV4, Suzuki Grand Vitara), Zanzibar Car Rentals and Tours is the best local choice.
The company ensures safety and security for car rentals. They also connect clients to the most exciting tours throughout the islands, from water (scuba, snorkel) to beach (sunbath, snorkel, picnic) to forest (spices, Jozani Forest).
Release ID: 88962495