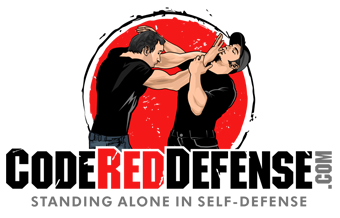 - March 31, 2017 /PressCable/ —
CodeRedDefense.com a reality based self defense system created a YouTube video named: "What to do if you are Followed by Someone – Women Self Defense" which is geared towards women. The short clip is available to watch today.
There are many self defense videos on YouTube teaching all sorts of techniques. Some are clearly better than others. The good videos have something in common. They explain the defensive techniques, but they also teach why should a person react a certain way rather than another.
Self defense is a topic that should be taken seriously. There are more and more women interested in learning how to protect themselves effectively. The number of women watching online videos is quite impressive. There are a lot of YouTube videos with numerous views. The rise in self defense classes and seminars in many parts of the world also explains it quite well.
Many women fear of being followed by a man when walking on the streets. They don't know how to react and this makes them feel powerless. Furthermore, many women also fear of being attacked in their own home.
To help women get rid of their fear of getting attacked, the Code Red Defense team has created a video on women's self defense. The video explains the do's and don'ts of personal protection against a man following suspiciously on the street.
The video is short and concise. It provides many useful tips that can potentially save someone's life one day.
The video starts with the attacker approaching the victim and asking her multiple questions. The girl tries to evade the man's questions and tries to get to her vehicle. The self defense instructor then provides several useful tips to empower women and help them stay safe.
The man playing the role of the attacker makes it realistic. It helps to provide a better insight on what needs to be done to survive such a dangerous encounter.
The entire video clip can be watched directly on YouTube's platform by visiting the following video: https://www.youtube.com/watch?v=Ifdq79S44rY
Release ID: 182070