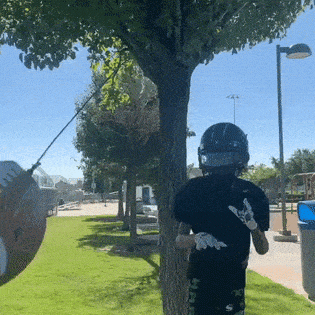 - July 29, 2021 /PressCable/ —
In an innovative & exciting change of pace, Youth & High School Sports Platform "PlayMaker Network", will be celebrating the launch of its Sporting Goods & Team Ordering store by giving free shipping on sporting equipment. It's reported the immersive sports marketing platform launched early July.
In a space where most competitors simply post some ads and leave it at that and fail to cause much of a stir, PlayMaker Network has opted to be a little more innovative & exciting with its PlayMaker Life launch.
Jason Malone, Co-Founder at PlayMaker Network, says: "We wanted to be innovative & exciting with our Sporting Goods & Team Ordering Platform launch because we wanted to give our coaches, athletes & parents an immersive experience while shopping their sporting goods items.
It should be really worthwhile and we're hoping it will do a lot of good for our participating coaches and athletes. It should continue to go great unless the whole internet crashes down one day!
PlayMaker Network has always thrived on the idea of standing out and making a commotion. It's all part of the fun and it's going to help our coaches, athletes & parent get more from their sporting goods shopping experience, which we think is better than businesses who choose to do things the 'regular' way. This e-commerce platform is just one of the many ways PlayMaker Network achieves that goal.
When asked about PlayMaker Life, Jason Malone said: "We think it's going to be a real splash because it is completely unique in the sporting goods industry, and we know coaches, athletes & parents have been waiting for this for a long time. "
PlayMaker Life launched in early summer 2021. To find out more, it's possible to visit https://www.playmakerlife.com
For further information about PlayMaker Network, all this can be discovered at https://www.playmakernetwork.tv
Release ID: 89039235