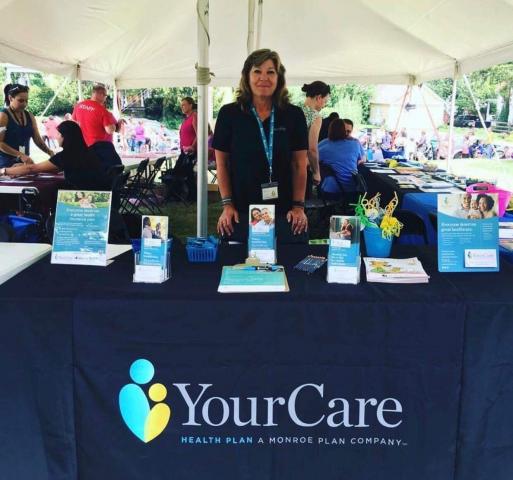 - July 24, 2019 /PressCable/ —
YOURCARE HEALTH PLAN'S: SUMMER SERIES "Fair in the Square"
MEN'S HEALTH DAY in Lafayette Square
Free event includes boxing/kickboxing, popcorn vendor,
HIV screenings, giveaways, wireless headphones/resistance bands raffle
WHAT: YourCare Health Plan will be hosting "Health Fair in the Square" this Thursday, June 20th. This event is a part of YourCare's "Healthy Summer Series" and is in observance of June Men's Health Month.
This free event will offer guests the opportunity to take part in healthy activities such as boxing and kick boxing. Guest will also be able to enjoy complimentary refreshments, and connect with various community organizations such as Buffalo Energy, Hope Buffalo, Evergreen Health Services, Buffalo Home Visiting Program, Evergreen Health Care, SayYes, Community Access Services, GBUAHN, Monroe Plan for Medical Care, HOME Inc and WNY Independent Living. Guests will enjoy great entertainment and can enter for a chance to win wireless headphones/resistance bands raffled off by YourCare.
YourCare, a not-for-profit organization that insures residents eligible for Medicaid, Child Health Plus (CHP), Essential Plan, and other government-sponsored programs, will have Marketplace Facilitated Enrollers on-site to assist those that qualify in signing up for free or low-cost health insurance.
At YourCare's downtown Buffalo enrollment center, current and prospective members in the area can meet with enrollment staff, Monday through Friday from 8 a.m. to 5 p.m. to learn about free and low cost health insurance, recertify their current health insurance plan, get connected with community support service and more. The YourCare office, located at 446 Main Street, is located just steps from Lafayette Square.
WHEN: Thursday, June 20, 11:30 a.m. to 1:30 p.m.
WHERE: Lafayette Square – 415 Main St., Buffalo
About YourCare Health Plan
YourCare Health Plan, Inc., provides access to high-quality, affordable health insurance for residents in seven counties across the Greater Buffalo and Rochester regions. Always putting its members first, YourCare offers Medicaid, Child Health Plus, Essential Plan and other government-sponsored programs to eligible individuals. It is a not-for-profit subsidiary of Monroe Plan for Medical Care, a healthcare services organization for the safety net population. As a Monroe Plan company, the team has held a dynamic rapport in the communities it serves for nearly 50 years. YourCare embraces a highly collaborative approach to working with a vast network of local, respected providers and community organizations to coordinate care, improve health outcomes, and enhance quality of life. Consistent with its mission, YourCare's approach is to uniquely provide thorough, compassionate, and extraordinary care to every member. To learn more, visit yourcarehealthplan.com or call 1.866.273.6121.
About American Heart Association
The American Heart Association is devoted to saving people from heart disease and stroke – the two leading causes of death in the world. We team with millions of volunteers to fund innovative research, fight for stronger public health policies, and provide lifesaving tools and information to prevent and treat these diseases. The Dallas-based association is the nation's oldest and largest voluntary organization dedicated to fighting heart disease and stroke. To learn more or to get involved, call 1-800-AHA-USA1.
Release ID: 88900257