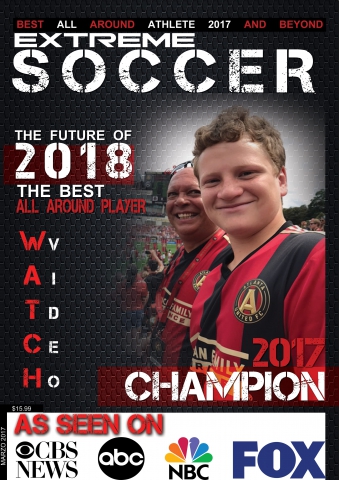 - August 9, 2017 /PressCable/ —
Your Eternal Story has proudly announced that they are introducing a new category of soccer. The category has been introduced for the people to share their soccer related memories with their loved ones. The shout out website is giving a great platform to people where they can share positive thoughts and their love for their loved ones. Recently, the site has shared an inspiring story from a dad who is also his son's soccer coach, talking about his son.
"Jack embraced soccer at a very young age and he came up with the club system, where he played with quality players from around the world." Said the Father of Jack Cook, a Soccer Superstar and father of Jack. "He really enjoys competing at very high intensity and soccer still is his favorite sport." he added. The purpose of the site is to give people a place they can share something positive that they care about.
The creators of this inspiring platform have declared it to be a global movement of goodness and they are welcoming everyone to join this inspiring cause. Everyone can send their shout out videos to their loved ones and use this amazing platform to share their love with those who matter in their lives like never before.
Today Your Eternal Story is sharing something very special………share a kind act.
Lets face it……..with all the bad and negativity happening in the world today……it is an honor to share a breath of fresh air with the world.
This is from an average person. Sharing something meaningful, straight from their heart. A Soccer Coach and Dad sharing about his Son.He wanted to stand up and be counted and have this statement of goodness eternalized for all the world to see.
To watch the full video shout out for Jack Cook, please watch the video:
www.youtube.com/watch?v=iujaj8MM0QY
Release ID: 226696