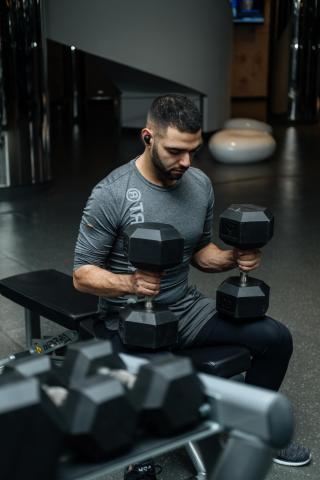 - October 6, 2021 /PressCable/ —
Experienced personal trainer, Troy Tyrell, says that staying at home is not an excuse to become sedentary. The founder of T-Squared Personal Training explains this further in his new report that offers quick and easy workouts that anyone can do at home and without equipment.
More details can be found at https://www.tsquaredvancouverpersonaltraining.com/fitness-and-health-tips/the-importance-of-maintaining-a-healthy-lifestyle-in-yaletown-vancouver
The new report emphasizes the importance of maintaining a healthy lifestyle, especially at this time. Medical experts agree that overweight and obese people are more vulnerable to respiratory disease similar to the current pandemic. Even normal-weight people are more susceptible to becoming sick if they stop maintaining their fitness levels.
The effects of exercise cannot be overemphasized, says Tyrell. Not only does physical activity improve circulation and strengthen the immune system, but it promotes the production of feel-good hormones that prevent depression.
Still, the certified personal trainer recognizes the difficulties in exercising regularly during the current health crisis. As more people are told to stay at home, many individuals are losing interest in exercising, especially because their homes do not have the necessary gym equipment.
The report recommends different exercises for various age groups that can be done using only bodyweight. For children, Tyrell recommends aerobic exercises such as jumping jacks and tag. These simple workouts improve cardiorespiratory and muscular fitness and strengthen bone health.
For individuals aged 18 to 64 years old, it is suggested to have at least 75 minutes of vigorous-intensity activity throughout the week. This can be achieved through various hobbies such as gardening, cleaning, and doing chores.
For seniors, Tyrell says that gentle stretches at least 10 minutes a day can significantly improve functional health and prevent cognitive decline. Adults with poor mobility should also perform activities that enhance their balance, such as yoga.
T-Squared Personal Training is the brainchild of Troy Tyrell, who believes that fitness does not have to be difficult or complicated. The personal trainer offers customized programs that increase strength and endurance in as little as one session per week.
Interested parties can find more information by visiting https://www.tsquaredvancouverpersonaltraining.com/fitness-and-health-tips/the-importance-of-maintaining-a-healthy-lifestyle-in-yaletown-vancouver
Release ID: 89048127