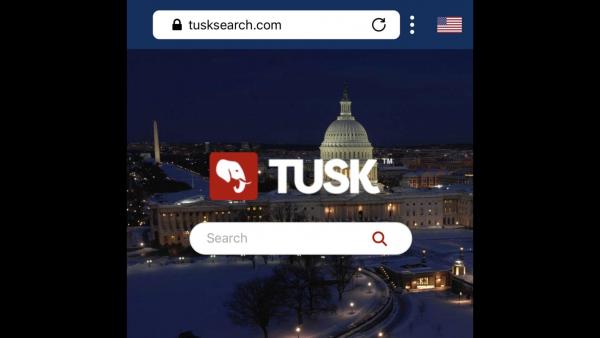 Santa Barbara, United States - May 26, 2023 /PressCable/ —
The recent update sees TUSK offer users a customizable search engine that can be filtered to their own preferences while incorporating anti-censorship measures to maintain free speech.
More information is available at https://tuskbrowser.com/search/
With their latest announcement, the search engine gives American patriots such as Republican voters and conservatives access to breaking news and reports that are not restricted or suppressed by larger corporations.
As media platforms continue to be taken over by other companies that have their own agendas and political viewpoints, it has become harder for individuals to find truthful and objective news. Furthermore, many of these platforms invade the privacy of their users by tracking their searches and views. To give the public a transparent and unbiased alternative, TUSK developed its free-speech search engine.
By allowing individuals to customize their search results, Tusk Search gives users a fuller picture of current news and events, allowing them to learn about breaking news as soon as it happens and before controlled media platforms have settled on a political stance.
In addition to its filtered search engine, TUSK is also focused on protecting the free speech and privacy of its users. In this regard, the platform does not track or store any user data and uses SSL or HTTPS browsing options when available on websites.
Developed by conservatives for conservatives, Tusk Search is a viable alternative to Yahoo, Chrome, DuckDuckGo, and Brave for US patriots who want their search results free from liberal bias. The platform also has a viewpoint tuner that can be adjusted to show results based on right, left, and center values for those wishing to see search results from all sides of an argument.
Tusk Search is available as a no-cost download for both Android and iOS mobile devices, with browser-based versions for MacOS and Windows users.
A spokesperson for TUSK said, "With TUSK Search, you don't have to worry about being censored, monitored, or confined to a sandbox of 'approved' information. You'll have the power to access any content anytime you want."
Interested parties can find more information by visiting https://tuskbrowser.com/search/
Contact Info:
Name: Jeff Bermant
Email: Send Email
Organization: TUSK
Address: 5383 Hollister Ave., Suite 120, Santa Barbara, CA 93111, United States
Website: https://tuskbrowser.com/

Release ID: 89098225