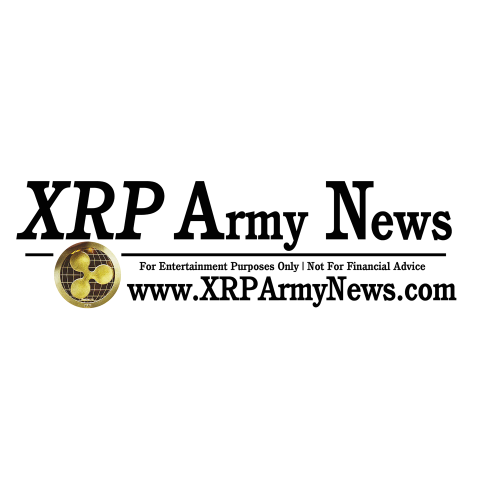 - September 1, 2020 /PressCable/ —
Ripple is a for-profit technology platform and also a cryptocurrency (XRP), developed by Ripple Labs. The company focuses on providing real-time payment settlements and currency exchange services to financial institutions such as banks and payment processors. Over 300+ companies worldwide have adopted Ripple software to guarantee fast, friction-less transactions.
As Ripple/XRP has grown so has the online Community known as The XRP ARMY. The diverse group of content creators can be found on Social Media Platforms like Twitter, YouTube, Coil and Cinnamon.
As this most dynamic crypto community has developed one thing has been missing….a Unified Message. A Project all XRP ARMY Members can contribute together on has begun. Each Member can make a "Moment In Time" Video to go along with all the others. When introducing Ripple/XRP a story video most like the person seeing it for the first time can see story from a like minded person.
Scott Powell, one of the Organizers of The "Moment In Time" Project said, "everyone says together everyone achieves more, this Project was designed to demonstrate this belief in action"
XRP ARMY NEWS has started the XRP ARMY NEWS "MOMENT IN TIME" PROJECT. The point is every member in the XRP ARMY can work on together as opposed to what they are are doing individually. The goal of the project is to prove together we can all achieve more.
Each member is invited to help create a "Moment In Time" Video that is a story of how each found Ripple/XRP. Facts tell, stories tell so when 1000 "Moment in Time" Videos are created…..all in the XRP ARMY can share real stories from real people.
Stories persuade 22% more effectively than facts….so "Moment In Time" stories are created.
XRP ARMY COMMUNITY MEMBERS who have made "Moment In Time" videos so far: Hundreds more to follow.
XRpCULT, Darren Moore Jr, XR Plumber, Queen Crypto, James RuleXRP, Crypto Ice, Muhammad Saddiq, XRPLOVER, XRP DAVE, President Sausage Beast, Kevin Fellers, Enstien_MC2, Matt Moro, Jayde Duncan XRP and Davidxrp.
These people all have an understanding together everyone achieves more is not just an acronym….it takes action to follow up the thought.
https://www.youtube.com/watch?v=SI4Dm0aRG1w
https://www.youtube.com/channel/UC3c1td2WisRRcRq0tYOJz2A
Release ID: 88975007