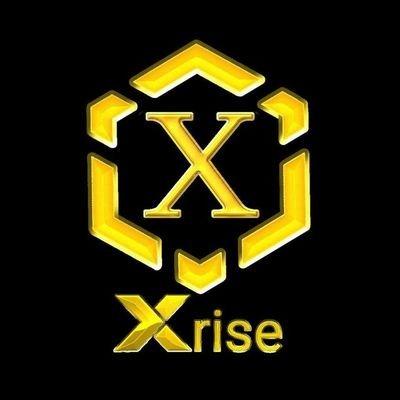 - February 25, 2022 /PressCable/ —
As Justin, one of the project's developers confided, "As Justin, one of the project's developers confided, "The concept of X-rise was born when our contract developer stepped away from his computer for a few minutes and when he came back his investment was gone. Again." He knew there must be a better way to invest in crypto without the fear of losing everything at a moment's notice from the many factors that cause it."As Justin, one of the project's developers confided,
When asked about the time it took for the project to come together and how complete it was, Justin said, "Our contract developer and his team have spent the better part of 6 months or more on the development and the rigorous testing to ensure the contract works flawlessly during deployment on the Main-Net. We have tested every possible way we could come up with to try and manipulate the contract or to cheat it and we believe we have covered everything at this time. However, we will be leaving the contract un-renounced for the time being to ensure that everything continues to work as we plan. Once we are satisfied and have no further updates or changes that would be required, we would then be looking at renouncing the contract. We have ensured that the contract doesn't show up as a scam, or honeypot and works as intended, this was probably the hardest part to get correct with the coding and testing on multiple platforms. Our development isn't 100% complete, we believe there is always room for improvements to be made if not on the contract in other areas that would help benefit Xrise and its investors now and in the future to come."
Justin went on – "Our Token will be released as part of Xrise's greater plans. We have calculated our specific token allocations to ensure the best potential for the project's continued growth. Up to 41% of the token will be for private sales. These two sales will help ensure we have adequate marketing funds and liquidity to provide to the pool when we launch on Feb 28th. We will then be allocating 19% of the tokens to Pancake swap, we will also have a holding reserve of 25% of the supply. This reserve will be used for future exchange listings, staking rewards, and holder's rewards. The remaining 15% is the team allocations, we have a large team backing this project and its future growth. With a healthy LP and Marketing tax of four percent (4%) respectively, the potential for the growth of Xrise is phenomenal. This is the very beginning of an exciting new era in BSC investment where the risk of loss is mitigated as far as is possible."
Xrise got its start when Founder Andy noticed a growing need for stability with all of the volatility in the Crypto space so high. The team at Xrise wanted to create a smart contract that offered an amount of certainty to investors. A way to invest whilst reducing the risk of loss as much as possible within the confines of the BSC world. Xrise's unique smart contract works by controlling the max sell limit on every transaction thus minimizing the risk to holders but still nurturing exponential growth to offer passive income. With many years of experience as a developer in the Cryptocurrency world, Andy decided to go ahead and get it to the world in 2022.
Justin ending the interview was quoted saying, "We like to do things to connect with our consumers because of this we have developed a strong community. Our community is formed from hardcore crypto lovers. We are always happy to help them. The very nature of the contract eliminates the risk from bots and whales, It means that every single person involved in the project is in the same position including the development team, in turn, this renders the project unruggable by anybody. (LP Will be long-term locked). All of this makes immediate sense with the crypto public and builds trust with our customers."
Xrise launches Feb 28, 2022, with a limited private sale until that date.
To find out more about Xrise visit https://xrisecoin.com/ and join the Telegram community to get any questions that arise answered https://t.me/XriseCoin
Release ID: 89065688