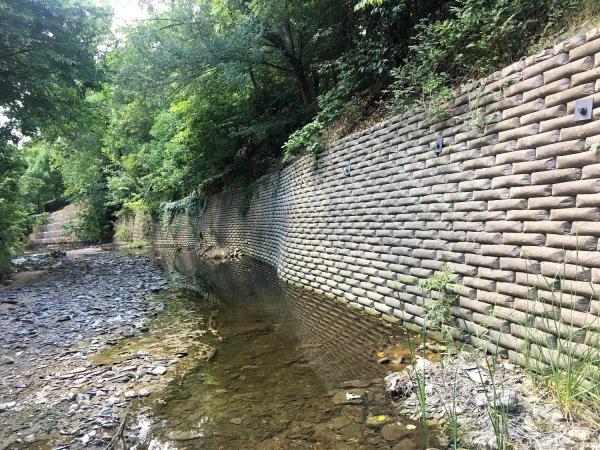 - September 18, 2020 /PressCable/ —
Cardinal Strategies, based in Wylie, TX, specializes in solving challenging water-based construction problems. Cardinal aims to solve slope, drainage, and channel remediation issues in both residential and commercial property developments throughout North Texas.
For more information please visit the website here: https://www.cardinalstrategies.com/construction
Cardinal Strategies was founded in 2004 as a stormwater compliance consultancy. The business grew rapidly with the expanding Texas real estate market and established their successful construction division in 2017.
The company continues to grow and serves a wide range of clients including home builders, land developers, government departments, Homeowner Associations, property managers and residential clients. Services include biotechnical stream restoration, dam leak remediation, landslide remediation, and retaining wall installation and remediation.
The company's long-standing expertise in understanding and fixing water-based construction problems is illustrated by the large number of retaining wall construction and remediation project photos available on the company website.
The company also provided water remediation expertise to the Windsong Ranch Community development being built along the Doe Branch creek and its tributaries. Problems with sewage infrastructure caused the creek bank to slide and fail. Cardinal Strategies solved the problems with the installation of a geoweb and a reinforced earth bank to stabilize the creek bank.
The Cardinal Strategies team strives to design and install the most environmentally friendly stream restoration projects. An example of their expertise in biotechnical stream restoration can be seen on their solution to the Windsor Grove project, part of the extensive Stonebridge community development.
Here the water channel was lined with coconut fiber rolls seeded with native grasses in an eco-friendly measure to increase water flow and discourage mosquitos from breeding in stagnant areas. The area has been transformed into a tranquil functioning creek with no trace of the previous erosion.
Anyone who is faced by water intrusion and erosion problems in their residential development and requires effective, and eco-friendly solutions is encouraged to get in touch with Cardinal.
Those wishing to find out more can visit their website at https://www.cardinalstrategies.com/construction.
Release ID: 88977311