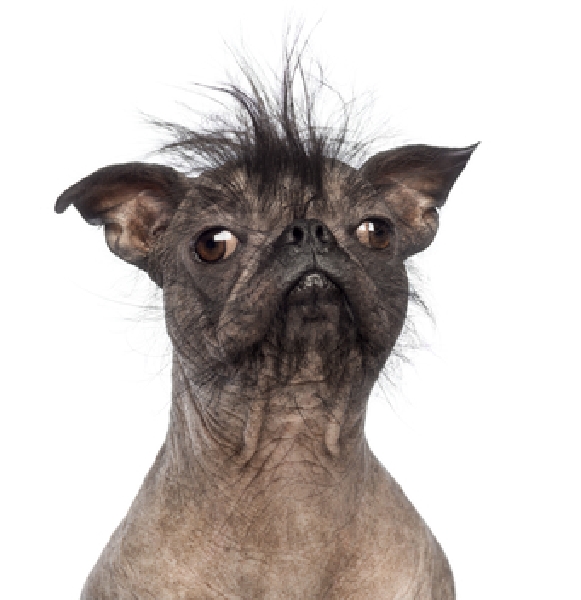 - June 21, 2015 /PressCable/ —
The most bizarre event in the global canine calendar takes place on Friday 26th June at the famous Sonoma-Marin Festival. which commences on Wednesday June 24th (not June 20th mistakenly mentioned in our earlier release) Set between Great American Pig Races and a stage hypnotist called Chris Mabrey some of the world's ugliest dogs will parade in front of an enthusiastic audience at the Worlds Ugliest Dog Contest. The event attracts massive media coverage every year and coincides with the launch of a new ugly dog tribute website www.worldsugliestdogs.com.
This website which is run by dog lover David Miller plans to bring the un-beauty of canine life to a wider audience. According to Miller people get tired of seeing super-cute pups with perfect little faces and dog shows with contestants who have spent their lives in dog beauty parlors. "The Sonoma-Marin dog contest is the antithesis of a show like Crufts" says Miller who has spent a lot of time on the pedigree dog show circuit and now is a enthusiastic spokesman for dogs that have had a rough life and great mongrel ancestry.
Dogs like Angus are typical contestants. Angus was found wandering on his own in not a very nice town in Northern California. Luckily, he was taken to the local shelter. A volunteer for Orphan Dog Rescue stopped by the shelter to do her dog shopping and spotted him. He is over 10 years old with bad teeth and a forlorn appearance. Last Years winner, Peanut, also came with a heart-rending history and his trip to California was the result of a 'crowd-funded' internet appeal.
Miller from www.worldsugliestdogs.com has his own personal favourite in this years show, a member of the 'ugly dog royalty' called Rascal Deux. He has already won in other important ugly dog shows and follows in the tradition of Dad, Rascal who won Worlds Ugliest Dog in 2002 and 17 other World record first places. All in all, the Worlds Ugliest Dog Contest is an amazing and unique event that just gets better and better.
Release ID: 84914