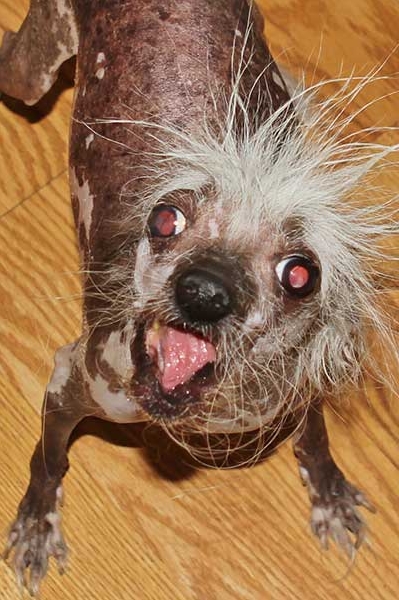 - June 21, 2015 /PressCable/ —
Setting itself apart from the pack of regular county fairs, the Californian Sonoma-Marin Festival showcases America's, most aesthetically challenged dogs. An all-time media darling, the bizarre World's Ugliest Dog un-beauty contest gives a chance to those poor creatures that are so ugly that they are actually cute. Hairless, toothless,wrinkled, hunchbacked, bug-eyed – you name it. Other festival delights include pig racing and a wacky destruction derby, livestock shows, live concerts, chef demonstrations and wine tasting. This show is followed by a wealth of media both offline and online including the new website www.worldsugliestdogs.com who are bringing the latest news to an enthusiastic audience.
Launching the site worldsugliestdogs.com to coincide with the Sonoma-Marin Festival is proving to be excellent timing for David Miller the dog lover behind the project.The site features videos of ugly dogs posted by the site itself and by enthusiastic registered members who can post their own videos and comment on other contributions. "I have spent a lot of time with traditionally cute dogs" says Miller "but I think there is an amazing aesthetic in dogs who are not picture perfect. Some dogs come from very abused backgrounds and last year's winner Peanut had a very troubled history before he found fame in the ugly dog arena.
This year's show which starts this weekend has a wonderful batch of contestants including dogs like RascalDeux who has already won 2 other 'ugly dog' contests and hopes to hit the hat-trick at the festival. He is indeed "UglyDog Royalty" being the 5th generation to carry on the "Ugly Dog Dynasty" with Dad, Rascal who won Worlds Ugliest Dog in 2002 and 17other World record first places.
With so much interest in the show it is certain that a site like www.worldsugliestdogs.com is bound to do well and plans to cover many other ugly dog shows around the world.
Release ID: 84905