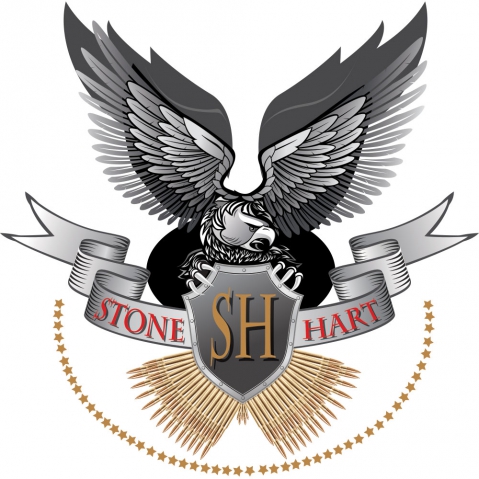 - February 20, 2017 /PressCable/ —
Miami, Fl. – Stone Hart's Gun Club & Indoor Range has teamed up with THE SHOOTING CLUB to offer members the world's first club Marksman Smartphone App. This one of a kind App allows members from across the country to virtually compete for cash and prizes regardless of their skill level, find participating ranges, and firearm instructors.
THE SHOOTING CLUB president and CEO, Jonathan Rockett, came up with the idea while at his parent's house in Houston, Texas, when both his dad and uncle wanted to compare their targets online and figure out who was the better marksman. At first, he couldn't believe that something of this nature didn't already exist, but after some research, they realized how unique this idea was. With this information on hand, Mr. Rockett, who already possessed a web design and marketing background decided to bring the idea to market, and that is how THE SHOOTING CLUB Smartphone Marksman App was born.
The App which officially launched in July of 2016 got over ten thousand downloads in the first 90 days, and it now enjoys the backing of hundreds of indoor partner ranges throughout the USA. Aside from being a one of a kind, the App's most attractive feature is its automated scoring algorithm which makes the score not only consistent but official. The way it works is via custom designed targets that when uploaded as a picture via a Smartphone, where it gets automatically scored.
Stone Hart's Gun Club & Indoor Range, one of South Florida's premier indoor range heard about the App on CN Live and immediately jump on the opportunity to be the first in the Miami area to offer this service. Augusto Luna, the range's manager, explained that "coming to the range by yourself can be at times boring; it is like going fishing alone. With this App you and your friends and family members across the country can compete against each other in a virtual environment, taking the experience to a whole new level."
The SHOOTING CLUB app is now available at both the Apple's App Store and Google's Play Store. To learn more about the app, please visit – theshootingclub.com or visit Stone Hart's Gun Club & Indoor Range, 14280 SW 142nd Street, Bay #206, Miami, FL 33186.
Release ID: 165545