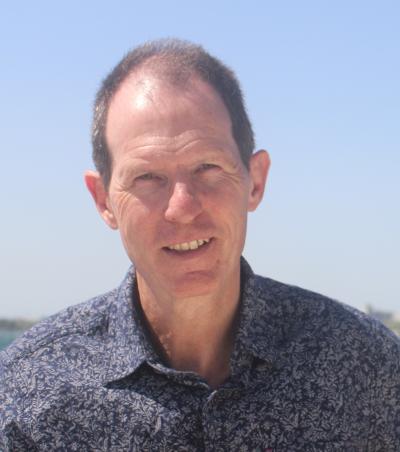 - December 3, 2021 /PressCable/ —
In November 2021, world renown SEO expert Chris Cantell, launched a his new SEO agency in Exeter, Devon (UK). The agency carries out cutting edge SEO for businesses worldwide, but with a focus on providing their services within the Exeter region.
The focus of the company (Stealth SEO Solutions) will be primarily to offer cutting edge search engine optimisation (SEO) for client websites with the goal to raise their search engine visibility.
In recent discussions with Chris Cantell, he said that he was launching his new agency because he wanted to get back to his roots of working closely with business clients again. He said "for the past 10 years, a lot of my focus has been on training SEO agencies to improve their strategies and methods that they use to rank their own client websites". Chris went on to say "the SEO agencies that have come under my training have been able to achieve amazing results for their clients".
Mr. Cantell said that during the past 10 years he has continued to carry out client SEO in spite of his commitment to train hundreds of SEO agencies around the world. He said that he now wanted to focus his business on helping other businesses achieve the same amazing results from his own unique cutting edge SEO strategies.
He said that "A well carried out SEO strategy can be the difference between success and failure for business and over the past 10 years I have been piecing together and perfecting this SEO strategy that I provide my clients as well as the training I have been providing SEO agencies around the world".
His company also provides a free webinar training for businesses to discover the exact steps of how they can simply and effectively get their own website to rank on Google. Chris said that his webinar is completely free with nothing to buy. He said that any one interested should visit his Free SEO Training Page to watch the webinar.
Chris went on to say "I am amazed at how many SEO companies around the world outsource their client SEO business to cheap Third World country outsources in order to offer lower prices and or increased profits for their own pockets". He said "we don't do this, because many of the outsourced "so-called" SEO methods adopt old hat SEO techniques that simply either don't work, or they could poses a risk to their clients website rankings. All this basically means that many times, clients are spending money on poor value SEO campaigns. Stealth SEO Solutions focus on quality coupled with cutting-edge strategy to deliver results that enable their clients website to rank on Google, which is what they want".
Stealth SEO Solutions will also be offering their clients Website Design as well as Website Speed Optimisation. Mr. Cantell said that the websites they design are created to be highly optimized and ready to rank on Google. He went on to say that by far the majority of websites that get built by website design agencies may struggle to rank on Google because of either heavy "artistic" coding, poor coding or simply because the sites are not optimized to rank on Google.
According to Mr. Cantell, the Website Speed Optimisation that they offer will be an essential part of the business. He said that since Google's page experience algorithm update in June 2021, many business websites that have not been optimized for speed have already suffered drop in rank on Google. He said that if companies don't address this within their own websites, they could potentially expect to see a slow but steady drop in rank for their key search terms. He went on to say that he knows many business websites that have seen significant decreases in rank over the past months as well as websites that have seen significant increase in rank since optimizing their websites.
For more information about Stealth SEO Solutions and the services they offer, please visit: Stealth SEO Solutions
Release ID: 89055330