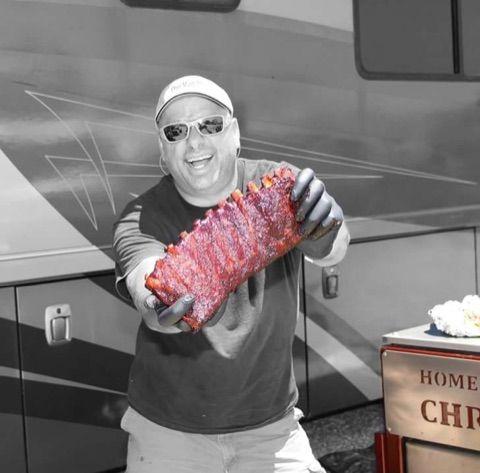 - April 19, 2020 /NewsNetwork/ —
Texas Chrome BBQ has launched a new site showcasing its high quality barbecue sauces and rubs. It also provides access to Joey Smith's tell-all online BBQ cooking school, which allows anyone to learn how to cook like a World Champion.
More information can be found at: https://texaschromebbq.com
The company explains that Joey has been cooking since he was a young kid with his mom and dad. He was born and raised in Texas, and was taught that barbecue is more than just a way to cook but was in their heritage.
Over the years he has mastered the art of the barbecue, cooking with ground pits, grills and custom smokers. He believes that barbecue is a way of life, and it's this passion that underscores all of his products.
The competition barbecue team at Texas Chrome BBQ consists of Joey and his wife, Kassie Smith. They enjoy traveling the BBQ Trail and competing with and against their BBQ family.
Customers will find a wide range of high quality bbq sauces, bbq rubs and spices on their new online store. These include the Texas Chrome BBQ Rub, HB1 Steak Magic, Texas Chrome GPS, and Salty Joe's 14oz. In addition to this, customers will find their Texas Chrome Original BBQ Sauce, Texas Chrome Sweet Heat, and Texas Chrome Texas Fajita.
These sauces are designed for the backyard BBQ'er and those that compete on the competition trail. They are used by some of the best pit masters across the country, and are packed with flavor.
Joey Smith is also providing full access to his tell-all online BBQ cooking school through his new online store. This is a chance for BBQ fans to learn to master smoking brisket, ribs, pork, and chicken like a World Champion. "We have 33 videos totaling over 5 hours that will show you step by step detailed instructions. These classes will show you how I select and trim the meats, which rubs to use and how to apply, fire management, how to smoke the meats to perfection and much more. You will have unlimited, 24 hour access to watch the videos anytime and there is no renewal membership. It's a simple way to learn how to cook BBQ right and learn at our own pace, says Joey Smith."
Interested parties can find more by visiting the above-mentioned website.
Release ID: 88954049