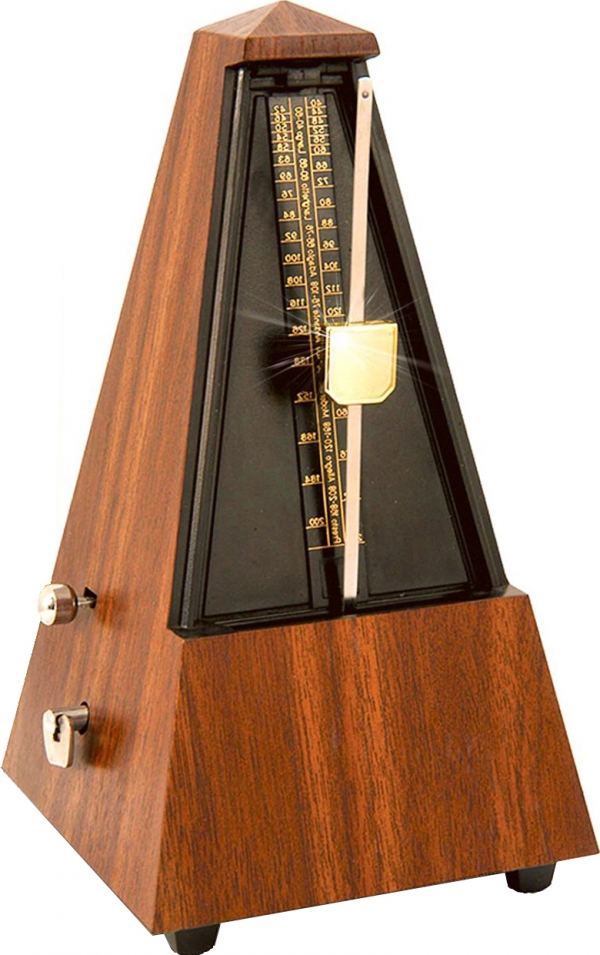 - October 13, 2016 /PressCable/ —
Tempi LLC, a US-based musical accessory company, has released its Mechanical Metronome to help beginning and advanced musicians establish accurate musical timing, play at a proper pace, master a firm sense of rhythm, develop finger agility and preciseness and benefit from a visual sense of timing from the pendulum.
The metronome has been used since the early 9th century and has introduced many advantages for users. It binds two or more musicians together to one rhythm. According to Metronome Bot good rhythm and tempo are essential for any duo, ensemble, band or orchestra and a metronome is an important tool to help them play together.
Practice with a metronome can help users develop and improve rhythm as well as listening skills. Users are forced to listen carefully to more than just themselves. It increases musical awareness and can help users find errors where they are slowing down or speeding up.
The Tempi Mechanical Metronome focuses on the basics that propel success in music, improving and perfecting rhythm. It does not require batteries. It has an average 20-minute wind and a pendulum that is proven to visually improve rhythm.
The Metronome is made with steel gears to ensure long lasting accuracy and clear audible, 40-208bpm for practicing at any tempo and optional 0/2/3/4/6 beat bell. The outside is made of a plastic mahogany vaneer.
Tempi started their business with Mechanical Metronomes and with the concept of: "providing fundamental musical accessories for achieving success." The US-based business conducts continuous research in a drive to improve the products they offer.
The company searches for the latest and most helpful products to help music lovers, beginners and musicians achieve their musical goals. It has provided thousands of metronomes to fellow musicians and is expanding to have a line of musical accessories that musicians use in their daily lives.
More information on Tempi Mechanical Metronomes can be found at: http://tempibrand.com/mechanical-metronome.
Release ID: 137788