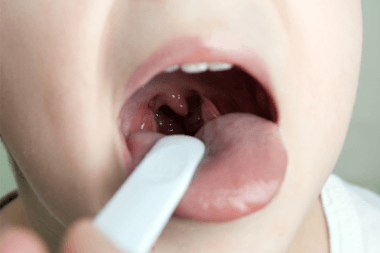 - January 28, 2020 /PressCable/ —
In the modern world, it's becoming increasingly common for children to develop tonsillitis at one point or another in their lives. It's not just kids, though – as more and more adults are reporting problems with it also. One of the most common symptoms you may notice would be a sore throat, however other symptoms such as high fever and breathing problems may occur and if any of these symptoms are present it is recommended strongly to get it seen to as soon as possible.
Being seen to as soon as possible isn't always easy though, with recent NHS spastics showing people waiting over 3 months for an appointment to be seen by a specialist. This is where San Sunkaraneni can help – the owner of Guilford ENT has recently launched ENT treatments for children to the public.
For more information about Guildford ENT you can see here: https://www.guildfordent.co.uk/
This new service has been specially developed to ease the minds of worrying parents. So, if you find your child has developed symptoms of tonsillitis, then there is a simple and straightforward procedure that can be performed, in which the tonsils are removed entirely. There's misconception about this procedure in where parents believe removing the tonsils can effect immunity development in children – however it is a proven scientific studies to show that this is not the case, there are a lot of lymphoid tissue scattered throughout the entire mouth and throat, along with other parts of the body – meaning immunity development won't be hindered.
When asked about his experiences, San Sunkaraneni said: "I am a Consultant Rhinologist/ENT surgeon who works at the Guildford Nuffield Hospital and Mount Alvernia Hospital. I provide both an out-patient and in-patient (surgery) service, as well as carrying out local anaesthetic 'office' procedures. I provide a regional service for Surrey, London, Sussex and Hampshire and also receives referrals from all over the UK."
If you'd like to find out more about Guildford ENTs children's service, you can visit this link: https://www.guildfordent.co.uk/earnose-and-throat/childrens-ent-tonsillitis/
Release ID: 88942637