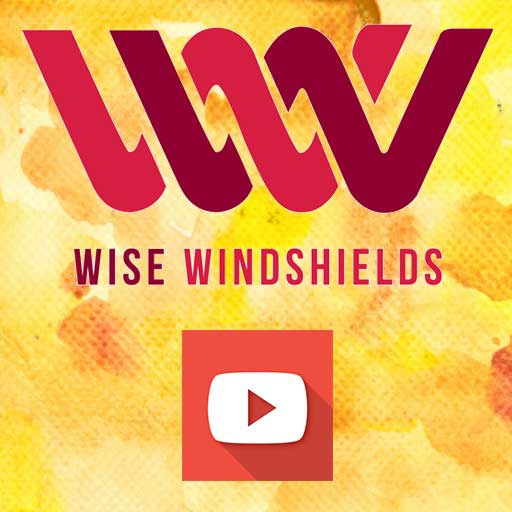 - January 2, 2017 /PressCable/ —
WiseWindshields.com has today announced the launch of its new YouTube Channel, which plans to focus primarily on the subject of car maintenance. The Channel is aimed at American drivers of all ages who primarily want to better understand their options for repairing cracked auto glass. The company hopes to attract many viewers every month and has been pleased with the reaction so far.
Houston vehicle owners with damaged windshields looking for the latest information on car maintenance are invited to subscribe to the all-new YouTube channel by WiseWindshields.com. The channel promises to provide expert guidance and information on car maintenance, on a regular basis.
Although it only launched 2 months ago, the YouTube Channel will soon grow to include many more videos for viewers and subscribers to enjoy. The people behind WiseWindshields.com have been busy planning out their upcoming video production for 2017, and are "very excited to start sharing the results". Some of the planned video topics they shared include:
Preventative Maintenance – how to prevent windshield and auto glass from becoming cracked. Auto Repair – easy steps people can take to make small repairs to their vehicle, saving time & money. Auto Bargains – where to find great deals on common automotive services. Lastly, they plan to share other related videos to educate and inform their subscribers.
Grant Mackenzie, Owner at WiseWindshields.com said: "Look, we know the channel is in its early days. But we want to create a place where people can learn more about their car's windshields, windows and mirrors but were too afraid to ask. And somewhere they could learn about ways they could keep their car running better, so they could avoid big expenses down the track. There's not enough auto education these days, particularly for the young kids just starting out on their driving journey".
One of the biggest motivators for the company to produce the channel was the high number of windshield repair & replacement scams which occur in America every year. Grant advised he was aware unscrupulous practices in his industry –
"The most common scam is where the auto glass company replaces windshields which can easy be repaired. This costs the vehicle owner a lot more money than necessary. Also, many operators have poorly trained staff who don't know how (or don't care) to fit the glass properly. The problem with that is the structural integrity of the car becomes jeopardized and the vehicle owner is completely oblivious to the fact."
Auto fans and viewers are encouraged to watch the videos, subscribe to the channel for regular updates and help spread the word through social media. Those interested in car maintenance and current WiseWindshields.com fans and supporters can subscribe to the YouTube channel here https://www.youtube.com/channel/UCP2MEfFBTRHnwKs1nXGTDCw
Alternatively, interested parties are able to learn more about WiseWindshields.com directly at their website: http://www.wisewindshields.com
Release ID: 158207