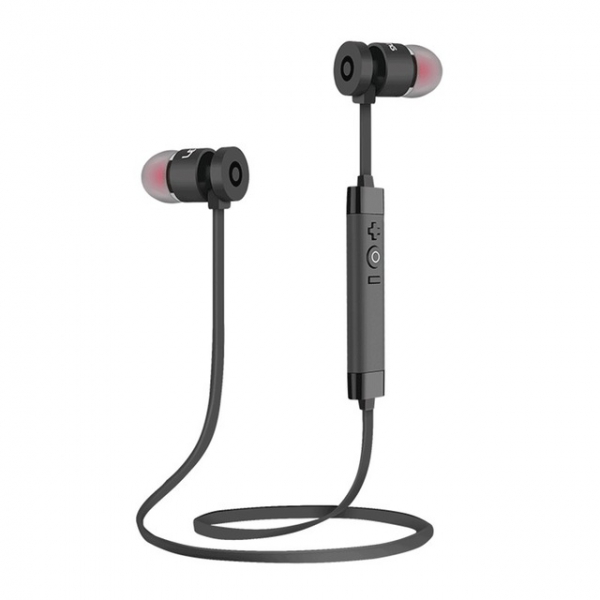 - January 18, 2017 /PressCable/ —
Announcing the release of Sports Wireless Earphones – specially designed earphones which are wireless and Bluetooth enabled. These earphones have special features such as noise cancellation and stereo sound, among others.
For more information visit https://www.amazon.com/Bluetooth-Earphones-Motorolla-Waterproof-Microphone/dp/B01MTZQKI8
The Sports Earphones have 80mAh polymer batteries that retain their charge for about 7 hours of listening to music or talking on the phone. So just two sets of these earphones used interchangeably would take the user through a full work day and well into any exercise session or a long commute.
The Sports Earphones are Bluetooth enabled and compatible with for all devices that support Bluetooth such as Apple, Samsung, Motorola and others. The built-in APT-X decoder technology provides these devices with a rich stereo quality surround sound. The CVC6.0 digital noise cancellation feature cuts out white noise when the device is in use. http://bit.ly/2j8fr7L
The Sports Earphones are very lightweight and therefore easy to carry even in the smallest bag. They have an ergonomic earbud design which is also waterproof. This makes them comfortable for extended use and efficient for use during exercise as they will not fall out easily. The earphones are also sweat-proof which reduces irritation and allergies in the inner ear.
The Sports Earphones have earpiece and microphone. It can simultaneously connect to 2 Bluetooth devices. This allows the user to use it for gaming or answering phone calls. Calls can be answered or rejected and songs can be selected directly from the earphone controls. The hands-free feature is useful when the user is engaged in activities such as driving, exercising, cooking etc.
These earphones have a longer than usual range and work well within up to 10 meters of the paired phone or tablet. It has a shorter recharge time and can be fully recharged in 2 hours. If the device is not used at all, it will hold the charge for up to 175 hours, which is close to an entire week. For more information on the features and benefits visit the link given above.
Release ID: 162457