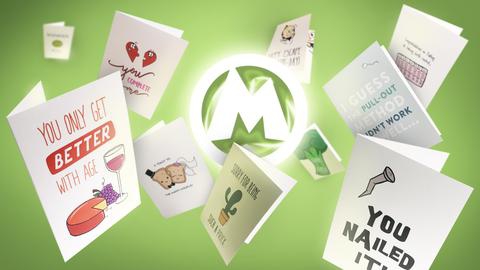 - March 21, 2017 /PressCable/ —
After "a tremendous response that amazed even us," MemoryTag Greeting Card's "Cash Giveaway Gift Sweepstakes" has been won by John Lamano, announced MemoryTag Greeting Cards owner Robert Beadles on Monday. The response is proof the interactive video/photo greeting card produced by MemoryTag, with more imaginative messages than any other greeting card—–is an idea whose time is now.
Lamano's entry was drawn from over 20,000 of entries on Mar. 17. Beadles congratulated Lamano, who will be awarded $300 in cash and a $100 credit for the brands famous MemoryTag video-interactive greeting cards and other gift items.
"We've had giveaways before, but we plan to make this contest a regular feature here at MemoryTag," Beadles said. "We want to build awareness, reward our customers and fans, and give back in gratitude for our amazing success. Our loyal customers have made us who we are."
Beadles asserts that the contest, which opened in February and attracted thousands of entrants, is proof that MemoryTag "has revolutionized the common ordinary greeting card by making you the star of your own greeting card."
MemoryTag was one of the few greeting card companies that has begun to incorporate new technology into their cards to allow for a completely personalized card, which includes a recorded video message which is able to be sent along with the card. "We are seeking to take the greeting card from out of the Stone Age of what it had always been for over 100 years – a piece of cardboard with a boring statement written on it by a person who doesn't know you," states Beadles. "The one-size-fits-all approach to a highly individualistic message is like wearing a pair of shoes that don't fit. The old-fashioned greeting card usually makes little or no impression upon the receiver and is quickly discarded in the trash after a boring 'ho-hum.'
Beadles continued, "At MemoryTag, we are taking the greeting card out of the doldrums and made it everything possible from a heart-felt wish to a standup comedy routine. MemoryTag cards are funny, edgy; say things no other greeting card ever said before. And, in addition, you add your own personalized greeting— that only you can say. You download our patented MemoryTag app on your smartphone and record a greeting and place the video greeting on a little patch on one of the hundreds of MemoryTag greeting cards. The person who receives the card also downloads the app, opens the card, and using their smartphone, plays your greeting. The greeting (unlike the old cards) can be viewed again and again for years, a permanent reminder of your love, friendship, happiness or condolence. It can be irreverent, comical, nutty or silly, whatever you want it to be, limited only by your own imagination. At MemoryTag we gave your greeting card a voice – your own."
MemoryTag Cards has already rolled out a new sweepstakes, which can be entered here, and plans in the future to have more special events, and these will be announced in the future. "As MemoryTag becomes the most innovative and creative greeting card supplier, we again thank you our customers, for letting us show you how much more a greeting card could be."
Release ID: 179473