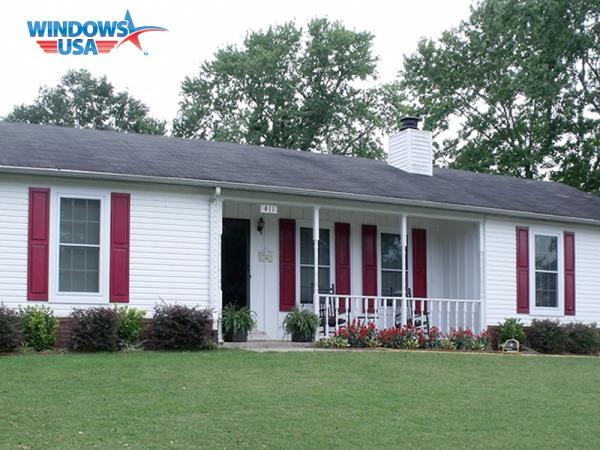 - October 26, 2018 /PressCable/ —
Windows USA was selected by the readers of The Sentinel-Record of Hot Springs, Arkansas as the 2018 Reader's Choice Award winner in the Best Windows Company category.
Windows USA, with more than 500 employees and associates, has a history going back more than 40 years. The company is one of the leading window and door manufacturers and residential replacement companies in the USA, headquartered in Royal, AR.
More information about Windows USA is available at the website https://www.windowsusa.com/
The Reader's Choice Awards is organized and run by The Sentinel-Record newspaper company of Hot Springs, Arkansas each year, as a service to readers and local businesses. The program recognizes the best local companies, based on the voting of local readers. Readers choose the best businesses, organizations and professionals in the area. At the end of the contest, The Sentinel-Record staff count the online votes, plus those received from the newspaper ballots. The results are published the following Sunday.
"We are grateful for all of those people who voted for Windows USA in the 2018 Hot Springs Reader's Choice Awards. We strive to deliver outstanding quality products and unyielding customer service to every customer, and we are thankful that readers gave us their votes," said Trent Jones, Windows USA regional sales manager.
Every Windows USA window and door product is certified made in the USA to exacting high standards.
"We love the products we manufacture, because everything is made here, but we love our customers even more, and we do this for them. We know our customers have many choices, so all our staff understand it is an honor and a privilege to serve them. Our goal is to exceed their highest expectations every time. We are humbled to receive the Reader's Choice Award," said Mike Allbritton, President, Windows USA.
Windows USA is a great ambitious company that is what America was built on. This is part of the reason the name "Windows USA" is so important to their story, heritage, and values. The company builds employees up and promotes from within. The owners once all worked as customer service reps. This value is what makes America great and Windows USA wants to push it forward.
Windows USA and Windows Mart, the manufacturing division, are both located in Royal, Arkansas.
About Windows USA
Founded in 1970, Windows USA has been manufacturing custom windows for American homeowners for more than 40 years. Today its popular range of Energy Star-rated products has made it one of the nation's largest custom manufacturers of doors and windows. The company's current flagship products are its trademark Alaskan windows, which deliver premium quality, cutting-edge technology, and a range of attractive finishes at highly competitive prices. Beyond its manufacturing activities, Windows USA also maintains a strong interest in charitable giving and supporting American students and workers.
Release ID: 431310