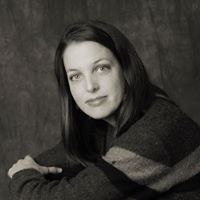 - November 23, 2017 /PressCable/ —
A new functional medicine office has opened in Wilmington, North Carolina, helping to offer patients in the local area the best levels of care for their ailments. Wilmington Functional Medicine, run by Dr Hilary Rutledge, can help to treat diabetes, thyroid problems, high blood pressure, and allergies through functional medicine approaches.
More information can be found at: https://Wilmingtonfunctionalmedicine.com.
According to the Institute of Functional Medicine, the practice addresses the underlying causes of disease and ailments. It does this through a systems oriented approach that engages both patient and practitioner in a therapeutic partnership.
In this way, functional medicine is an evolution in the practice of medicine that better addresses the healthcare needs of the 21st century. Because it shifts the focus from traditional disease oriented approaches to patient centerd philosophies, it addresses the whole person, rather than just the symptoms.
One of the main differences and benefits of functional medicine is that practitioners spend time with their patients, listening to their histories and looking at the interactions among genetic, environmental and lifestyle factors that can influence health.
This means that, for patients in the Wilmington area looking for help with the aforementioned conditions, they can get tailored treatment plans that support the health and vitality of each individual.
Dr Hilary grew up in Auburn, CA, and now lives in Wilmington with her husband, Dr Matthew Bradshaw, and two boys. She received her Bachelor of Science in Public Health from California State University, Chico, and her Doctorate of Chiropractic from Life Chiropractic West, San Francisco.
The new functional medicine office in Wilmington will be able to help more patients in the local area. Anyone suffering from complex, chronic diseases like diabetes, heart disease, cancer, mental illness and rheumatoid arthritis can benefit from the functional approach to treatment.
With patient centered care, Wilmington residents can get the best, most effective treatment for their individual needs.
Full details can be found on the URL above, and interested parties can get in touch using the contact details provided on site.
Release ID: 268459