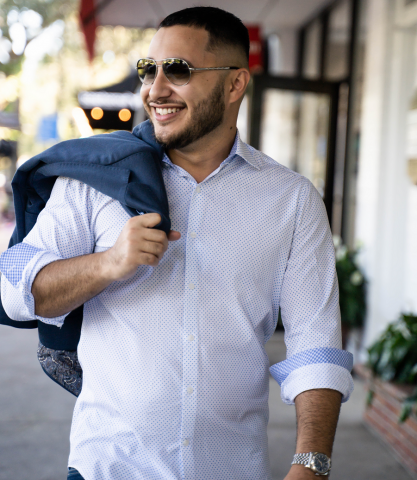 - October 28, 2020 /PressCable/ —
William Butler has recently been recognized for helping Realtors around the country apply the SMPL Method into their business. This has led to many real estate agents hitting their first 6-figures in commissions. The remarkable part about all of this? They are doing it working part time hours. This recognition is, in part, a result of Butler's work within the Real Estate arena, specifically changing the way real estate is done post-lockdown.
William, the CEO of World Class Marketer, has been involved with the real estate world for the past six years. What led to the discovery of the SMPL Method was a blessing in disguise.
A short 3 years ago, when trying to grow and scale his own business, he found that he wound up building himself a prison. In his own words, "even something as small as dinner with my family, became a luxury." This ultimately led to him being hospitalized at the age of only 27. In response to a question on the driving force behind his success, he explained how it really boiled down to finding a better way to build business without sacrificing family to do it.
Reflecting on the recognition William Butler is quoted as saying: "It's an honor to live my life's purpose and serve as a driving force to improve the lives of those in the real estate community"
In a recent one-to-one interview, William reminisced on other past achievements, which helped build momentum towards the present day. Notably, one of the proudest was being recognized by Quicken Loans as a member of their prestigious "Pinnacle Club".
In the same interview, he stated his intentions for the future. The primary goal for the next 12 months, Butler states, will be Helping 100 Realtors earn a 6-figure income working part-time hours. Looking farther ahead, the aim is to help realtors build a business they are proud of without the need to sacrifice their family to do so.
When asked more personally about how they want to be perceived and remembered, Butler said: "As the driving force to help people think independently and live more fulfilled lives"
Butler closed the interview by sharing that anybody who wanted to scale their business up to 6-figures and beyond, without cold calling, door knocking, or buying expensive internet leads, and perhaps take the achievements even further.
According to William Butler, the key is the SMPL Method.
Further information can be found at https://smplmethod.com/
Release ID: 88982880