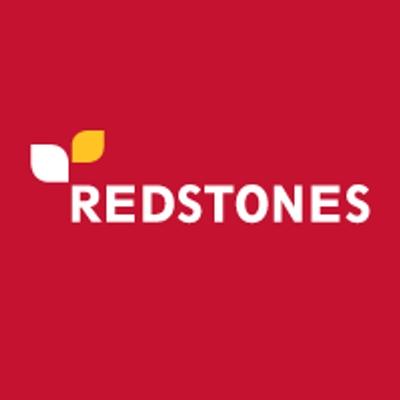 - March 24, 2018 /PressCable/ —
A brand new website by successful West Midlands independent estate and letting agency offers better options to property sellers and landlords. The fresh site has gone live this spring, with a new offer, promising an excellent customer experience in a difficult market.
New website offers service to buck the reputation of estate agents
When the reputation of estate agents rarely tops the charts, it's refreshing to see a young, entrepreneurial company trying to buck the trend. The striking new website in the company's trademark red accent aims to make it easier for users to navigate its many options. From property sales, to lettings and property management, Redstones aims to find a niche in the market by providing the excellent customer service which is so often lacking in the market.
Redstones founder focussed on customer service
Redstones is the brainchild of its entrepreneurial managing director, Manjit Virdi. An IT graduate who first worked with energy giant Eon, Manjit became disenchanted by his experiences as a property investor. When tenants always rang him about property problems, he began to feel that he wasn't getting value for the money for the management fee he was paying to agents.
That's when he decided to set up his own business to address this gap in the market. Manjit appreciates the competition in the property sales and letting market but was confident about what his new company could offer.
The website not only encapsulates property sales and lettings but caters for the expansion of the brand through franchising. Clearly savvy about marketing and branding, the Redstones founder has now extended marketing support and guidance to its franchisees so that they can more easily launch their own businesses. Originally founded in Walsall, further branches of this ambitious property firm can now be found in Willenhall, Wolverhampton, Telford, Coventry and Hale; London branches are being established in Dartford and Hayes.
New website launch marked with competitive new offer
To mark the launch of its vibrant new website, Redstones has unveiled a new offer – they are offering to sell customer properties from only £699 including VAT. Managing Director Manjit Virdi explained: "We're always listening to customer feedback. That's why I wanted to have a user-friendly and appealing new website which makes it easier for customers to see what we can do for them. Combined with our new property sale offer, we are ready to get quick results for our customers."
Timeline for Redstones
● 2003 – Redstones independent estate and letting agency established
● 2010 – Opening of Redstones first high street office offering a customer focused service covering residential sales, lettings, property management and auctions.
● Since 2011:
– Launch of customer focused service covering residential sales, lettings, property management and auctions.
– Extension of service into the commercial sales and lettings sector.
– Expansion of the brand through franchising.
Redstones Willenhall on Google Maps / Redstones on Twitter
Release ID: 318907