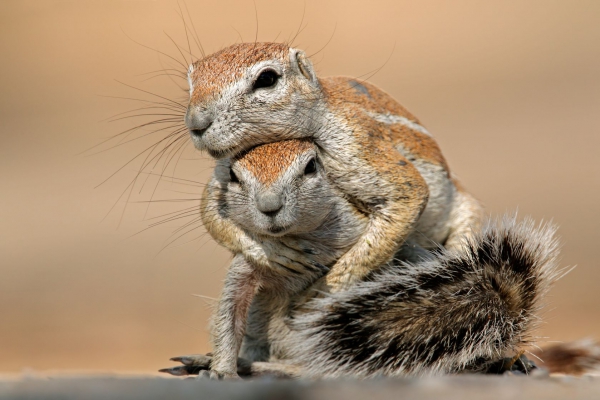 - November 29, 2017 /PressCable/ —
VA Animal Control is expanding its squirrel and raccoon removal service areas to include Alexandria, Fairfax, McLean, Annandale, Falls Church and other communities throughout Northern Virginia.
At various times of the year but especially in late fall and early spring, homeowners begin to hear strange noises coming from their attics and behind their walls. Often this is a clear sign that squirrels or raccoons may be making their home in your home. This happens when the weather changes (gets cold) or the animals are looking to nest and give birth to more little critters.
"If you're hearing noises in your attic it's important to take quick action to remove any squirrels or raccoons that might be nesting there," says Kenneth Rand, owner of VA Animal Control (www.vaanimalcontrol.com). "These animals are notorious for creating hundreds, even thousands of dollars' worth of damage to homes because they chew, scratch and damage everything from wood to insulation and even wiring and pipes. You don't want animals like that living in your attic or behind your walls for long."
Mr. Rand has been providing wildlife pest control, trapping and removal services to clients for over 20 years. Now he is expanding the service areas for his wildlife management company to include removing squirrels and raccoons from houses located throughout Northern Virginia.
"Our wildlife technicians know how to safely trap and handle these invasive pests," said Mr. Rand. "But our services go beyond simple trap and haul away. We help homeowners identify what may be attracting the wildlife to their home. We help them find out how squirrels and raccoons are getting into their attic. We even offer services that repair and remediate damage as well as exclusion solutions that not only get animals out of your house but keep them out too."
"We've been working in the King George, Fredericksburg and Stafford Virginia areas for many years now. We know property owners in Northern Virginia have the same need to quickly get rid of wildlife too," says Mr. Rand, "and we're looking forward to introducing our services to new clients."
Specializing in wildlife management and animal control, VA Animal Control responds to homeowner and property management calls for help with all types of wildlife pests and critters. "While we can help remove squirrels and raccoons during their active seasons," Mr. Rand say, "we also help folks all year long remove bats, birds, rats and mice, foxes, snakes and just about any wild animal you can think of. We even remove dead animals, like deer, that create a number of health hazards and attract other undesirable wildlife."
If you own or manage a property in Alexandria, Fairfax, McLean, Annandale, Falls Church or any other Northern Virginia neighborhood and are asking yourself, "is there a company near me that can get squirrels and raccoons out of my attic," then you can rest assured there is because VA Animal Control is expanding its wildlife removal services in the area.
VA Animal Control is a family-owned and operated wildlife management and animal control company headquartered in King George, VA. For more information on how you can control pest problems in your home, visit them online at www.VaAnimalControl.com; or call (703) 721-4280 for a free consultation and estimate.
Release ID: 270427