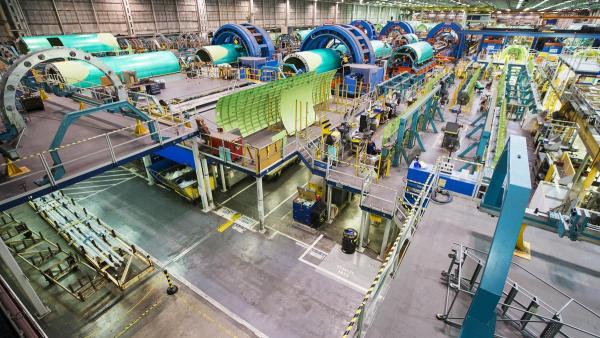 - January 18, 2020 /PressCable/ —
Wichita, Kansas natives are very familiar with how the shifting airline industry can be felt throughout all South-Central Kansas, whether good or bad. The air capital of the world brings many job opportunities to the area and attracts talent from across the country with lucrative job options at any of our aircraft affiliated businesses. However, with the rush of a booming industry, also comes the pitfalls of impending layoffs.
The beginning of 2020 brought on a wave of somberness to the Wichita Metro and beyond as Spirit AeroSystems announced plans to move forward with laying off thousands of employees. The layoffs are a direct relation to the Boeing 737 MAX production suspension and the uncertainty of when production will resume. Spirit AeroSystems plays a significant role in the production of the 737 MAX, a reported 70% of the plane's production is completed by Spirit AeroSystems factories.
While the timeline of how long Boeing will halt production is unknown, Spirit is sure that even when and if production does resume, that the levels will be lower than previously guaranteed, how significantly lower, has yet to be determined. Employees impacted will begin exiting the company on January 22, 2020 and will receive compensation for the applicable 60-day notice period. Furthermore, Spirit will be working with other airline companies to host job fairs to find their laid off employees work during this time.
While layoffs aren't happening in all industries across the city, the effects of this economic change will ripple throughout Wichita, KS and beyond. Specifically, smaller aircraft part supply companies in the area that supply Spirit AeroSystems with parts for production. Some of which have already experienced layoffs, and don't have the additional benefit of the 60-day period where they still receive paychecks.
Local Kansas lawmakers weighed in on the announcement earlier this week.
Kansas Realtor, Diana Burress, of B Realty, LLC, weighs in on how the Spirit AeroSystems and corresponding business layoffs will affect the real estate market in the early part of 2020 for South-Central Kansas.
"This industry is not unfamiliar with ebbs and flows in job security. That being said, the most immediate effect would be felt more on the lending side with current deals falling through based on a buyer losing a stream of income. For the real estate market in the area to feel the effects of these layoffs, it would take months not weeks of a halt in production to start making a significant impact."
Furthermore, extended layoffs could mean that previous employees are required to move out of state in search of a new job that will support themselves and/or their family.
"In the past, we have seen an influx of homes go on the market due to those laid off finding work outside of the city or state, and being forced to move. This wouldn't be seen for a couple months after the initial layoffs though," continued Burress.
So, how would this differ from the real estate market that we have seen in the past two – five years?
"In more recent years, Wichita and surrounding areas real estate markets have been engaged in a very strong seller's market. We have seen a steady decline in the inventory [number of homes on the market] and the homes that are listed have been selling quickly. Higher sales prices are a side effect of a stronger seller's market, too. If those laid off are forced to move or downsize their current home and more homes go on the market it would create more balance between buyers and sellers."
For those that are looking to purchase a new home, this could be positive news as more homes on the market and motivated sellers could mean that you get more house at a reduced price than you would have paid even as recently as a year ago.
"Any change within an industry that affects so many people in our community, whether good or bad, eventually influences the real estate market and the economy in some way. For those that are prepared to buy, this could be a great time to purchase a home and walk into equity; however, only time will tell how significant any impact may be, but I certainly wouldn't celebrate layoffs in the area."
Release ID: 88942975