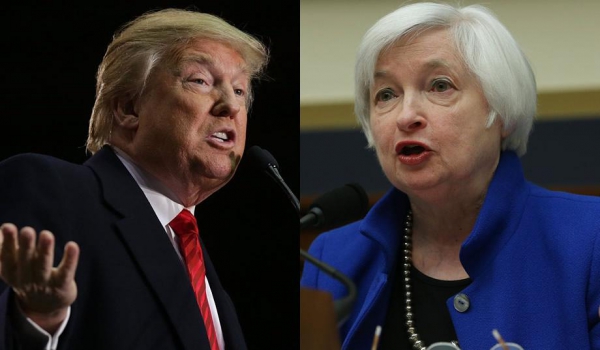 - December 21, 2016 /PressCable/ —
Advisor Cheat Sheet believes there are two key takeaways from this Fed meeting:
First, the Fed is more concerned with inflation than Advisor Cheat Sheet thought in September.
Second, it's clear this new political paradigm is on the Fed's mind, and it's a hawkish influence.
Starting with the statement and projections (the dots) the key takeaway wasn't just that the Fed upped its dots to reflect three hikes. Instead, it was why they upped the dots, and the reason is clear… inflation.
In yesterday's statement, the Fed made three specific changes to its language that implied inflation was indeed accelerating. That means yesterday's increase of the dots was in reaction to expected increases in inflation, which Advisor Cheat Sheet took to further validate our call that inflation will be a major theme in markets. So, from a positioning standpoint, despite the host of unknowns facing markets in 2017, higher inflation is something on which can be relatively certain… so position accordingly.
Turning to the press conference, Yellen specifically said that employment conditions had returned to pre-crisis levels, and specifically said the Fed wasn't trying to get the economy to "run hot."
This was a surprise/shocking defense of Fed policy, and clearly meant to exhibit the Fed is not going to be blindly dovish going forward. Finally, Yellen said that large-scale fiscal stimulus for an economy that's already at full employment would likely result in more Fed rate hikes.
This was some of the most direct commentary I've seen from Yellen, and the fact that it came at the same time as the likely political changes is too much of a coincidence. So, while the new administration/government may not influence the Fed directly, it's clear that any large-scale stimulus will be met with more aggressive rate hikes by the Fed, which is obviously hawkish.
Going forward, markets have not priced in a materially more hawkish Fed. While yesterday's meeting didn't necessarily guarantee a hawkish FOMC in 2017, it did reinforce three major trends in the markets:
A stronger dollar, 2. Potentially much higher interest rates and 3. Higher inflation.
Have a plan in place if yields keep rising.
Back on September 19th, Advisor Cheat Sheet provided paid subscribers with our "Higher Rate Playbook" to help them navigate a potential decline in the bond market.
Since mid-September, that playbook has provided subscribers with 1) Specific, well-reasoned talking points regarding bond market strategy when talking with clients and prospects and 2) Helped advisors and investors who acted on the strategies outperform the markets.
Click here to get the full playbook and free trial to Advisor Cheat Sheet.
Release ID: 156041