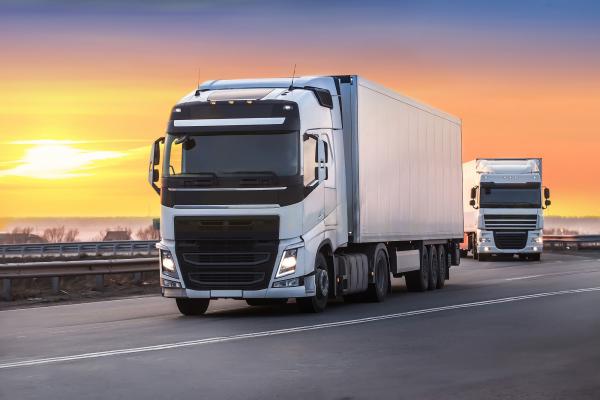 - September 4, 2020 /PressCable/ —
FORS gold awards are the highest level of FORS accreditation a transport operator can achieve and for JCS Transport Consultancy it made sense to reach for the top.
The Fleet Operator Recognition Scheme (FORS) is a prestigious voluntary programme that demonstrates to everyone in our industry and further afield that we're a fleet operator and transport consultancy that adheres to the highest standards of road safety and environmental practice.
It's open to operators of vans, lorries, mini-buses, coaches and other vehicles, and to the organisations that award contracts to those operators.
JCS Transport has always tried to function in the best and most effective way possible for a team of road transport professionals. Having FORS gold accreditation not only now gives JCS an edge over competitors when bidding for future business, it also demonstrates quality in key areas, including:
– The hours of quality training for our drivers and managers
– Reduced fuel use
– Lower Co2 emissions
– Safer driving
– Better awareness of vulnerable road users
– Improved systems that help run a high performing and respected business.
FORS gold covers all the above and more. Small things – changes in practices – make a big difference in the long-term and push up industry standards. For example, the fuel efficiency awareness training means the way the company now operates saves on fuel bills as well as helps the environment by emitting less carbon.
Training for FORS gold accreditation took place before Covid-19. JCS added to their skills base by ensuring more managers received the FORS practitioner qualification. This was covered in ten modules totalling 35 hours over five days, while drivers underwent 14 hours of classroom and two hours of online learning.
The course covered a range of fleet transport topics from awareness of vulnerable road users, fuel efficiency measures, minimising the risks of transport-related fines, improving safety and FORS practitioner training.
The firm also had to demonstrate how, as a company, it was giving due consideration to the health and safety of its drivers. JCS Transport has always taken these things seriously. In their view this falls within the remit of 'being a good, responsible employer'.
"Looking after your staff is a no-brainer. It's the only way you get reliable, loyal people who you can trust," says Jamie Campbell, Managing Director of JCS Transport Consultancy and a Chartered Fellow of the Institute of Logistics and Transport (FCILT).
"Any successful employer will tell you its workforce is its power. Since day one, JCS has had measures in place that protect our drivers' physical and mental health. This was even more the case during the coronavirus lockdown."
As FORS practitioners, associates and pre-audit providers, going for gold made sense after JCS first achieved FORS at bronze level in 2018. Silver was the next step which they achieved in 2019.
"The FORS process is an excellent method of managing a business," says Campbell. "It forces you to continue to improve operations through the routine tasks and activities that form part of a business. It builds good practice into the way everything is done, simply and effectively. We'll be actively promoting the standard throughout our supply chain and to all our customers."
The public developed a strong sense of respect for HGV drivers during the coronavirus crisis. Hauliers were suddenly recognised for the essential job they do in driving goods around the country to keep the shops stocked with essential supplies.
In their own small way, JCS would like to capitalise on that new-found value and keep the momentum going through their FORS gold accreditation.
The three FORS levels are the sure way to be certain the UK's haulage industry is better, cleaner and safer, pays heed to the wider environment in which it operates and is seen for its professionalism and value.
Release ID: 88975363