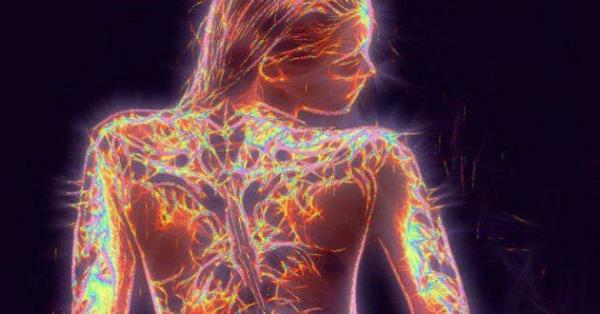 - October 11, 2019 /NewsNetwork/ —
Many people are unaware of fibromyalgia until they (or someone they care about) is affected by it, and then they wish that they were never introduced to it in the first place. It is a confusing ailment that has been both difficult to diagnose and difficult to manage.
For reference, fibromyalgia is a chronic condition that amplifies painful sensations by affecting the way the brain processes pain signals. It can last for years or even be lifelong. The disorder is characterized by widespread musculoskeletal pain accompanied by fatigue, sleep, memory and mood issues. Fibromyalgia is often associated with anxiety and depressive disorder.
Symptoms may also include tingling of the skin, prolonged muscle spasms in the limbs, neuropathy, muscle twitching, and bowel disturbances. Currently, it affects more than 3 million Americans every year and cannot be cured. However, the symptoms can be effectively managed, especially with the introduction of whole body cryotherapy treatments. What's more, the treatments are proving to show significant improvements in patients in a short period of time.
The International Alliance for Cryotherapy Professionals (also known as CryoProsUnited), is working with its members to gather and document the results of whole body cryotherapy treatments for fibromyalgia sufferers. Antra Getzoff, founder of the organization, is taking great care to analyze and broadcast her findings. She distributes them to those in the organization as well as to the public on their website. "Making any research public sheds light on possible treatments for this condition that often leaves people with no clear direction to turn to for relief," says Getzoff.
Case studies are sent to Getzoff from cryotherapy practises throughout the U.S. and abroad. The businesses that are members in the organization all benefit from the results shown in other geographical areas, which allow them to fine tune their own recommendations. "We get many case studies every week, and we categorize them by the ailments that they provide relief for. Since fibromyalgia is becoming more well known among the general population, the demand for anecdotal evidence is increasing," says Getzoff. When asked about particular results, Getzoff continued, "It is positive to see that the case studies are showing very similar results across the world. A typical fibromyalgia case study would be like 27 year old Linda from Los Angeles. Her holistic health care clinic recommended 25 whole body cryotherapy treatments in an open top cryosauna with the inner temperature of -270 degrees F for a total time of 3 minutes per treatment. She started with 1 treatment per day for 7 days, then 2 treatments per day for the remaining 18 treatments. The results came quickly and were extremely positive. She reported improved sleep and energy levels within the first 3 treatments. After only 5 treatments, her mood had improved and she experienced a decrease in her pain perception, as well as improved concentration. By the end of the 25 treatments, many of her symptoms, including sensation to trigger point pressure, had improved significantly."
Getzoff acknowledges that more research needs to be done to generalize the conclusions found in case studies, but is excited to see the number of positive stories being submitted increasing.
CryoProsUnited has its sights set on improving the lives of all pain sufferers, not just from fibromyalgia but from a whole range of causes. They have created the 1M People Pain Free Challenge as a result. To find out how you may benefit from the Challenge, or to get more information on cryotherapy and details on stories like Linda's, visit https://www.cryoprosunited.com or email them at: hello@cryoprosunited.com.
Release ID: 88927201