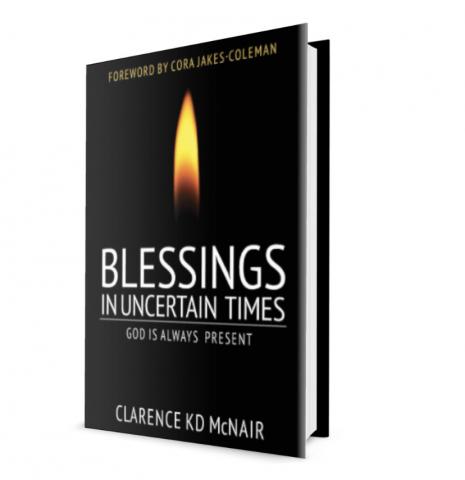 - January 4, 2022 /PressCable/ —
Who will keep us from losing our mind: Eckhart Tolle or Clarence KD McNair?
With the past two years being full of surprises, people are tip-toeing into the new year with caution. Despite current conditions, these two authors offer some sort of relief by teaching us how to change how we think. Eckhart Tolle is widely recognized as one of the most inspiring and visionary spiritual teachers in the world today. His book "The Power of Now" helps people focus on living in the moment and appreciating the present. Clarence KD McNair offers hope for people with his book "Blessings in Uncertain Times," which describes the effects of recent events in the world. He explains how God is still present amidst chaos and to adjust the way people view their obstacles. When reading these two authors' books, people will understand the actual belief of hope, while strengthening their spiritual and mental health. The real question is: which one of these authors will keep us from losing our mind and get us through 2022?
Both authors are forward thinkers that bring clarity on life. They have the ability to see life from a positive viewpoint, and transform the way they see things during dark times. They are both dedicated to operating from a non-worldly perspective, while ensuring people activate the power within them through enlightenment.
Some of their popular quotes are: "Life isn't as serious as the mind makes it out to be" and "Whatever you fight, you strengthen, and what you resist, persists" by Eckhart Tolle. Likewise, Clarence KD McNair's best quotes are: "Finding the value in the small things can help lessen your anxiety" and "Give it one more try." The greatest benefit of reading their books is learning how to shift your focus from the negative to appreciating what is positive in life. All in all, both believe the best way to change outcomes in your life is by controlling your thoughts.
Release ID: 89058754